Designed to exceed the expectations of hydrocarbon and similar industry applications.
The hallmarks of the 1200P design are its high flow capacity, durable shut-off and low emission performance.
The 1200P Series also uses NACE conforming material options to provide reduced overall dimensions and weights for increased valve performance.
The unique static balance seal with clamped seat, minimised use of shims / gaskets, large post / cage guiding ensures ruggedness and durability.
Standardised components and interchangeability across sizes, rating and trim options enable less inventory and spares, paving way for stock holding and shorter lead times.
The 1200P Series is designed for ease in manufacturing, assembly, operation and maintenance.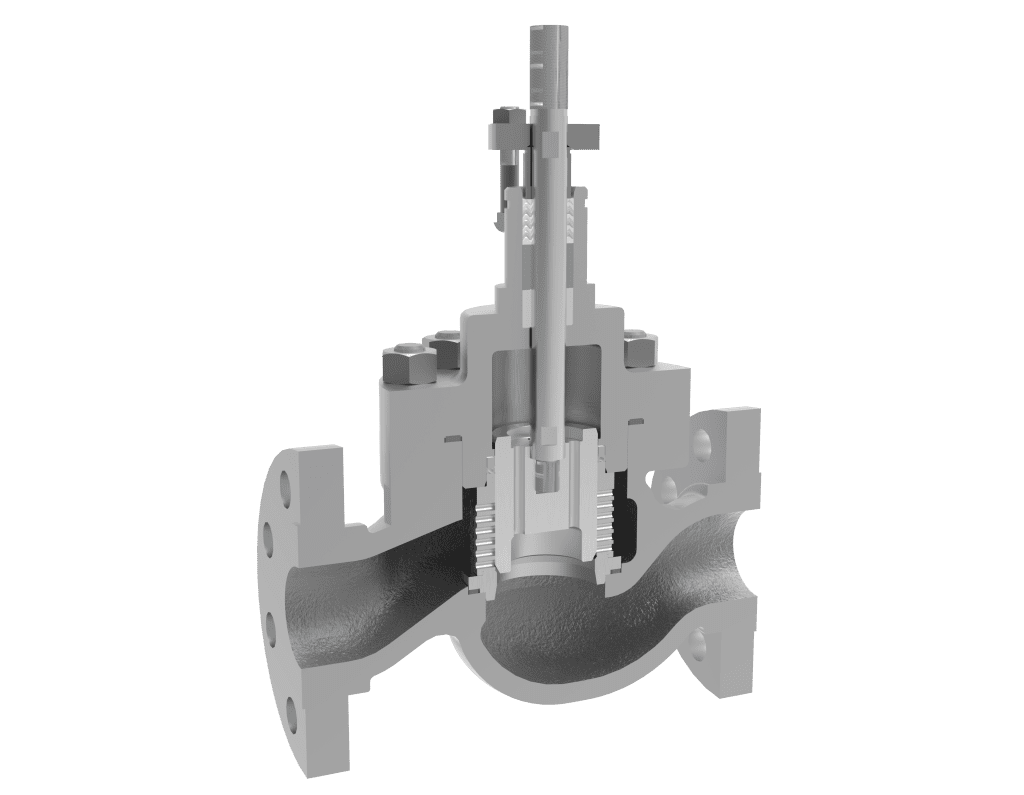 Downloads