The 5000 Series range of Globe Control Valves benefits from more than 40 years of infield experience to deliver high performance, easily maintained, reliable and high-quality valves for the most severe applications.
The wide choice of materials used for manufacture offers bespoke application solutions, while the smooth body flow path reduces turbulence, minimising the effects of erosion and noise.
Design Features:
Smooth profile cast globe, angle and three-way body construction
Quick-change trim as standard
Wide choice of trim sizes available with low noise and anti-cavitation options
Robust parts for trouble free service and low maintenance costs
Inherently characterised trims available in linear, bi-linear, equal percentage or semi-throttle
Substantial guiding
Wide choice of packing systems including low fugitive emission designs
Integral plug system construction option
Both balanced and unbalanced trim designs with soft seat insert options
Benefits
Top-entry servicing with easily maintained trim sets
Reduced inspection and maintenance costs
Trims are easily installed
Excellent flow capacity and control rangeability
Design reduces potential erosion and noise issues
High interchangeability between sizes and other products
Rigorous in-field testing
Manufactured to ISO 29001 certification and compliant with PED requirements
Low actuating forces required with balanced trim styles
The quick-change trim option allows easily accessible trim components to minimise fitting and replacement times.
Stem-guided contoured trim in both balanced and unbalanced configuration gives excellent rigidity and resistance to vibration and service wear. The valve is designed to accommodate other products within the Severn range, for example, MLT, CC low noise, and anti-cavitation trims.
The vast array of repair intelligence has been utilised to develop the most robust method of design. The 5000 Series utilises the latest trim technology from the simple contoured plug through to the multi-labyrinth trims, paving the way for future upgrades if required. The robust guiding of the 5000 Series valves provides excellent rigidity to vibration regardless of the valves configuration, meaning increased service intervals and reduced downtime.
To find out more about the 5000 Series Control Valve, download the brochure via the downloads box on the right hand side or view the interactive version below.
If you have a Control Valve based enquiry, you can contact the Severn team by completing the enquiry form located here.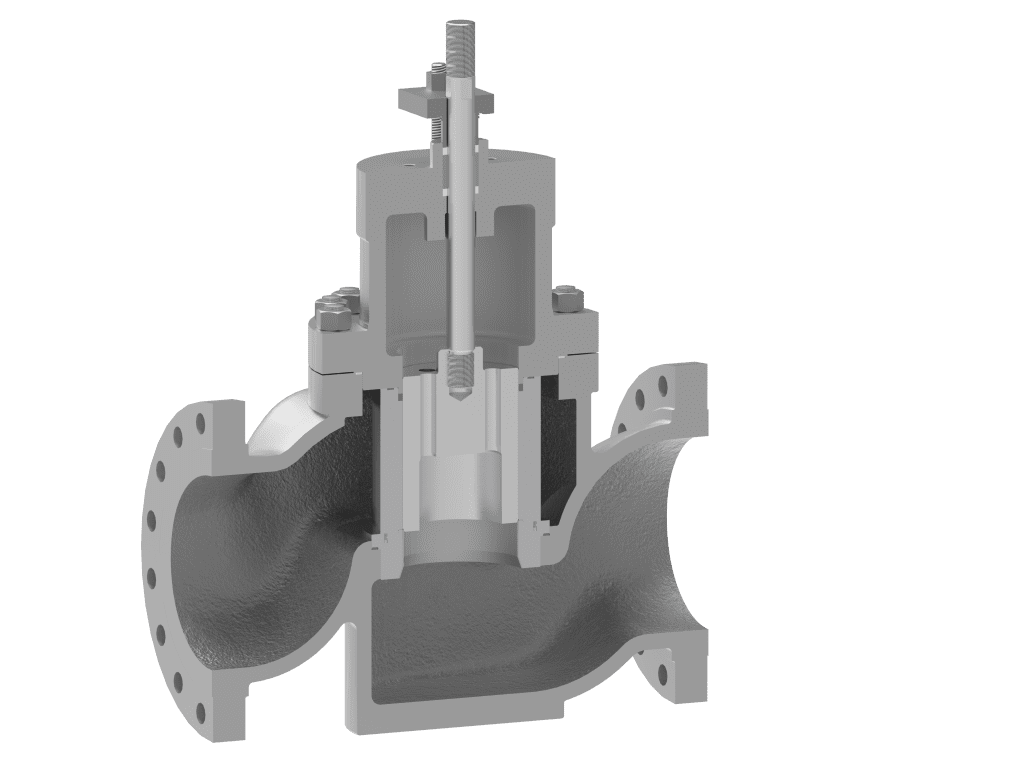 Downloads