The Severn 4000 series was initially developed over two decades ago specifically to satisfy the installation in cryogenic ASU and Hyco cold boxes of an all welded in construction, thus prevent any possibility of leakage within the insulated area, while giving full access to the valve trim from outside the cold box.
As such the 4000 Series Control Valve now benefits from extensive experience in providing cost effective and easily maintained valves in an industry which makes stringent demands from its suppliers.
Construction materials of the body is either stainless steel (model 4400) or aluminium (model 4300) to suit adjoining pipework. Internal surface finish is considered to be of major importance to ensure degrees of cleanliness that are necessary for the Industrial Gas market and therefore all valves are cleaned and assembled suitable for oxygen service as standard.
Design Features:
Model 4400 – one piece stainless steel body / extension
Model 4300 – aluminium body / stainless steel extension factory assembled
Smooth profile globe body construction
Extension lengths to suit installation
Cold box flange adjustable or welded
Screwed in seat standard, cartridge cage trim options
Large choice of trim sizes available with low noise and anti-cavitation options
Robust parts for trouble free service and low cost of ownership
Inherently characterised trims available in linear equal percentage or semi-throttle
Cleaned and degreased for Oxygen service as standard
Soft seat insert option for ANSI Class VI
Various options of end connection
Benefits
Top-entry servicing with direct access to plug and seat
Reduced inspection and maintenance costs
Extensive trim selection
Reliable leakage performance, bubble tight shut off available
High interchangeability between sizes and other products
X-ray option available on all welds
To find out more about the 4000 Series Control Valve, download the brochure via the downloads box on the right hand side or view the interactive version below.
If you have a Control Valve based enquiry, you can contact the Severn team by completing the enquiry form located here.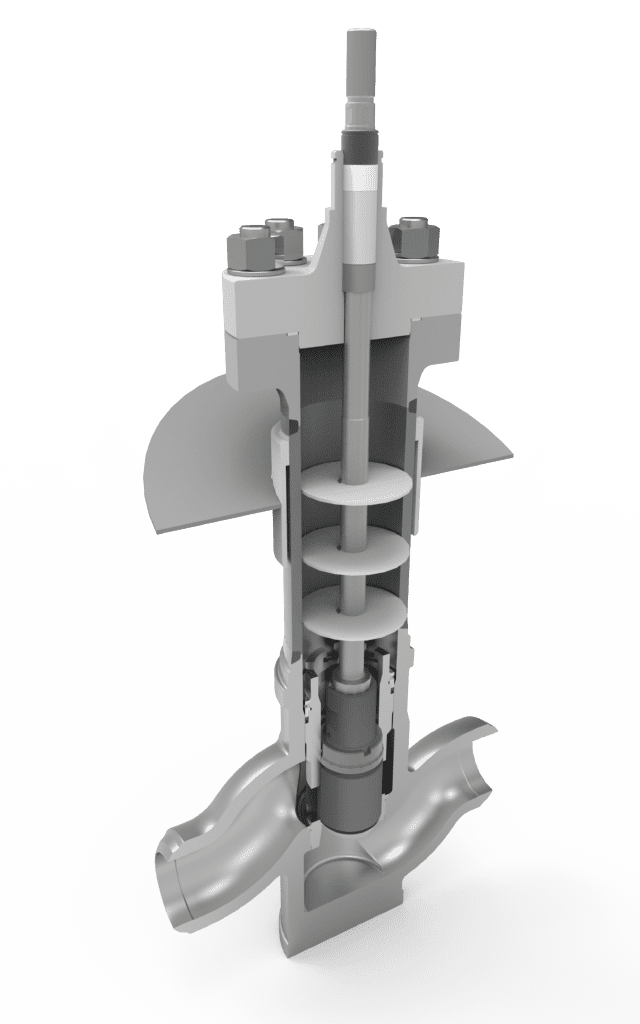 Downloads