The 1200 Series Globe Control Valve is designed to exceed the expectations of Hydrocarbon and similar industry applications. Higher flow capacity, durable shut-off, low emission, NACE conforming material options, reduced overall dimension and weight are the hallmarks of this design.
The static balance seal with clamped seal, minimised use of shims / gaskets along with robust cage guiding ensures ruggedness and durability.
Standardised components and interchangeability across sizes, ratings and trim options enable less inventory and spares, paving way for stock holding and shorter lead times. The product is designed for ease in manufacturing, assembly, operation, and maintenance.
Design Features:
Smooth profile cast globe and angle body construction
Quick-change trim as standard
Micro spline, contoured, 1CC and 2CC trim options
Robust parts for trouble free service and low maintenance costs
Inherently characterised trims available in linear, bi-linear or equal percentage
Substantial guiding
Wide choice of packing systems including low fugitive emission designs
Integral plug system construction option
Both balanced and unbalanced trim designs with soft seat insert options
Benefits:
Top-entry servicing with easily maintained trim sets
Reduced inspection and maintenance costs
Trims are easily installed
High flow capacity and control rangeability
Reliable leakage performance. Bubble tight shut off available
High interchangeability between sizes and other products
Low weight
Manufactured to ISO 29001 certification and compliant with PED requirements
Low actuating forces required with balanced trim styles
To find out more about the 1200 Series Control valve, download the brochure via the downloads section on the right hand side or view the interactive version below.
If you have a Control Valve based enquiry, you can contact the Severn team by completing the enquiry form located here.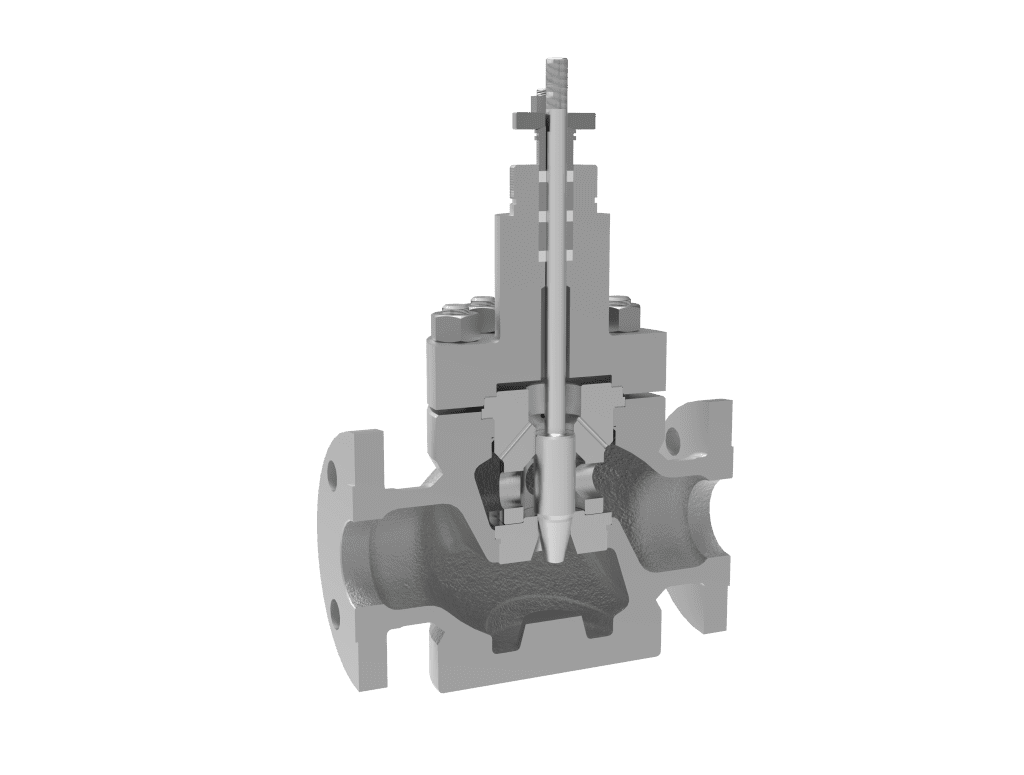 Downloads