Technological innovation and design flair deliver high sealing performance.
Our 8500 Series Triple Offset range features patented 'OCT'® sealing technology and maximised bore valve with high CV and truly circular geometry.
Available with a range of low-noise and anti-cavitation trims, the OCT-SW is specifically designed for seawater application with no graphite in contact with the line media whilst still maintaining firesafe certification.
Encompassing laminated, solid seal and hybrid polymer metallic seal designs, a multitude of sealing materials render it suitable for all applications.
A body-mounted seal reduces wear and graphite 'washout' that can affect other valves with a disc-mounted seal. And its torque seated design ensures consistent sealing performance.
Sealing rates for FCI 70.2 Class II to Class VI
Low emission certified gland arrangement to ISO 15848 & Shell 77/312
Standard face to face dimensions to API 609/ISO 5752 & B16.10 with non-standard dimensions available on request
Valve size range: 50mm (2") – 600mm (24"), with larger sizes up to 72" on request
Body pressure ratings up to 2500lb
Temperature ratings from -46°C to +800°C
Anti-blowout shaft as standard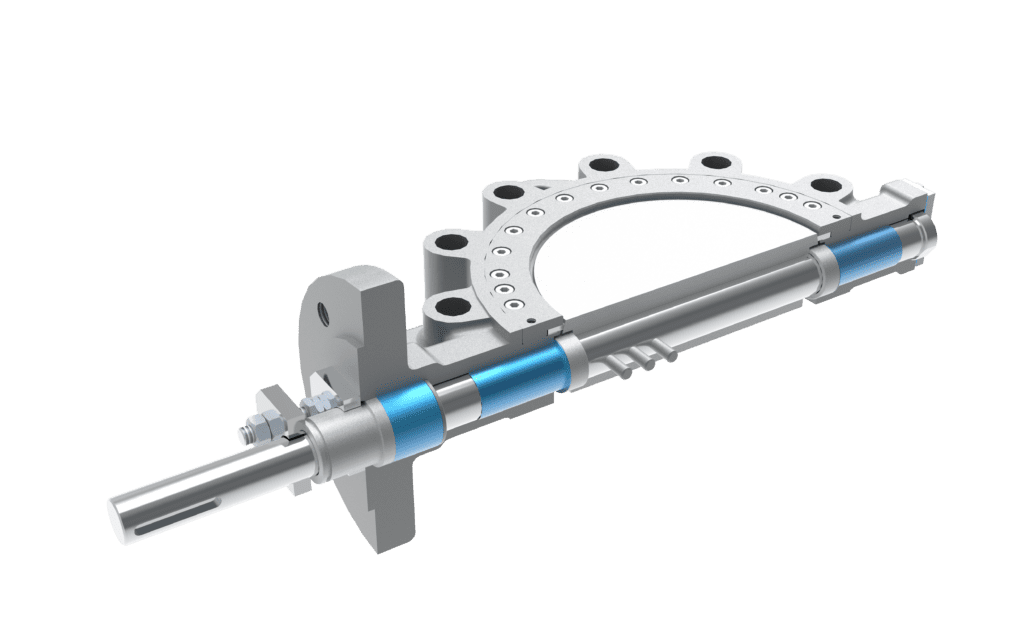 Downloads