Designed for fitting onto a wide range of Control valves, louvres or dampers, these high power actuating units are for use in on/off, or modulating service with increased thrust capacity compared to diaphragm actuators.
Available as either a single acting or double acting unit. The design is field reversible and utilises a wide range of springs to provide positive fail action. Positioners are normally yoke mounted and of the double-acting type providing air to both sides of the piston and giving a robust and precise unit that is resistant to load fluctuations.
Design Features:
High thrust capability, capable of using air supplies up to 150psig (10bar)
Multi-size options with long stroke capability
Robust components for trouble-free, low-cost ownership
Positive spring air fail action, which is not field reversible
Lightweight corrosion resistant construction
Rotary options available
Benefits
High degree of stem positioning accuracy
Cylinder design has lower air consumption than a comparable diaphragm actuator
Highly stable providing inherent stiffness over full stroke
Highly responsive with minimum latency on movement or positioning
High resolution of stem positioning for up to 12in strokes as standard with longer strokes available
Adjustable actuating forces to suit different applications
Rigorous in-field testing
Manufactured to ISO 9001 certification
To find out more about the P-Series Actuator, download the brochure via the downloads box on the right hand side or view the interactive version below.
If you have a Actuator based enquiry, you can contact the Severn team by completing the enquiry form located here.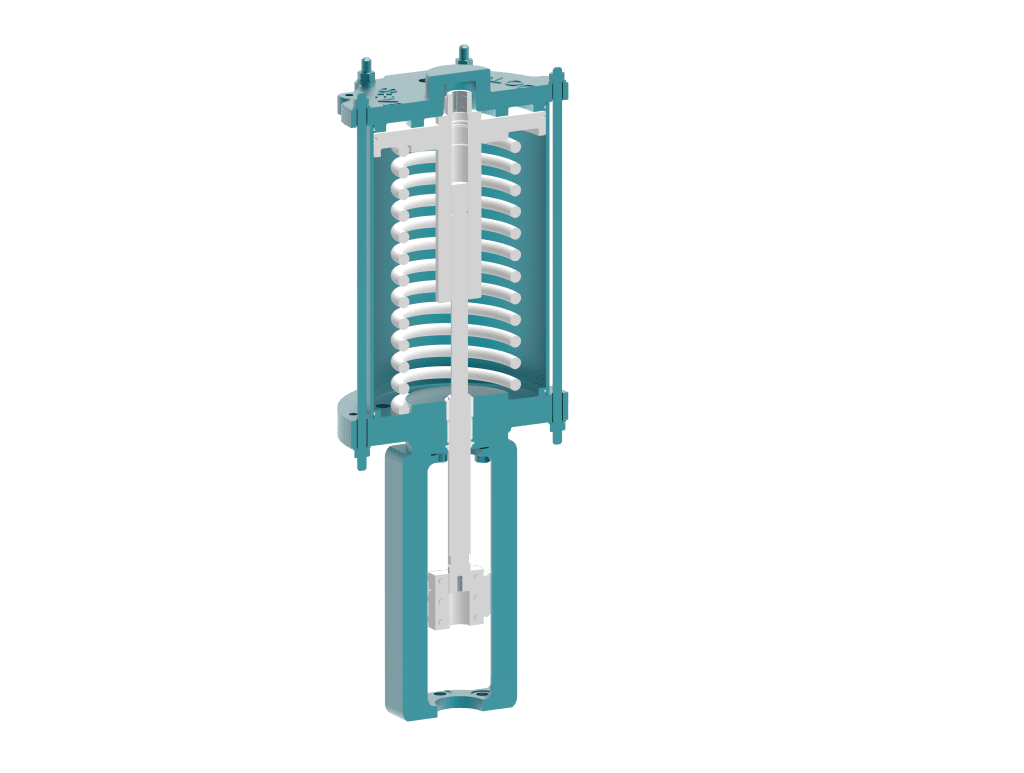 Downloads