Based on a design with field proven success: the Medium Duty Rotary (MDR) valve delivers a more reliable and cost-effective solution to other valves in the targeted applications.
With the seat and gate technology taken directly from our successful and field proven rotary gate valve design, our Medium Duty Rotary (MDR) Gate Valve is designed for specific applications where a more standardised and economic product is required.
The MDR delivers the same reliability and performance as our field proven rotary gate valve design with the economic benefit of a simplified design, whilst fully satisfying the requirements of API 6A and 17D.
The valve has been designed with panel mounted applications in mind, including hydraulic control and test lines on XMTs, manifold panels and subsea distribution units where needle and ball valve products are conventionally used – but where a metal sealing gate valve provides increased reliability to suit the customers' needs, without the need for additional expense.
½" nominal bore size
Compact design
Metal to metal gate to seat
FF trim
Dual stem seal
ROV interface
Qualification:
Qualified to a pressure rating of 15,000psi
3,048m (10,000ft) water depth
Qualified in accordance with API 6A 20th edition and API 17D 2nd edition
Temperature range: -29°C to 82°C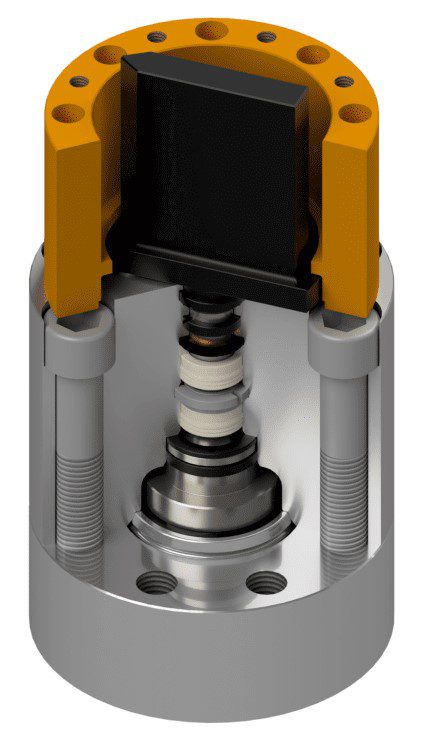 LB Bentley design and manufacture bespoke small bore subsea valves for chemical injection applications on XMT's and manifolds in subsea systems.
With 35 years of field proven success our valves are known for their reliability and compact design, LB Bentley's innovative approach enables us to qualify our valve to suit customers' specification requirements and fully satisfy API 6A and 17D standards as a minimum.
LB Bentley pioneered metal-to-metal sealing technology with our Through Conduit Gate Valves, Rotary Gate Valves and Check Valves, enabling us to reduce the risk of contamination and failure and deliver truly flexible, robust and reliable products.