Severn is recognised by major oil and gas operators as a global specialist in the design, manufacture and supply of severe service Control and Choke valves. The 5200 Choke Valve Series has been designed to offer a robust and viable solution to customer's needs. This series includes both API and ASME designs.
The 5200 Series choke range delivers reliable control of production rates from the wellhead to the production header.
The choke, designed to deal with initial high pressure at well start-up, is used to balance production rates in the production header – both in terms of best production fluid make-up as well as optimisation of the individual well operation and pressure.
The range is especially designed to control fluid velocity through effective multi-stage pressure reduction. Combined with the effective use of erosion-resistant materials and optimum fluid impingement angles, the modular choke valve offers superior lifetime performance to the end user.
Design Features:
API monogram if required
Rigid construction of body ensures structural integrity
Top opening design for each trim removal / servicing
Design allows interchangeability of trim parts and trim upgrade
Large metal seal ring design allows safe and reliable disassembly / assembly of valve for maintenance
Balanced or unbalanced designs
Safety features like pressure relief mechanism & anti blow-out design
Customised yoke option allows reduced valve heights
High integrity low fugitive emission gland packing available
Multiple trim options from fixed orifice to multi labyrinth trims
To find out more about the 5200 Series Choke Valve, download the brochure via the downloads box on the right hand side or view the interactive version below.
If you have a Control Valve based enquiry, you can contact the Severn team by completing the enquiry form located here.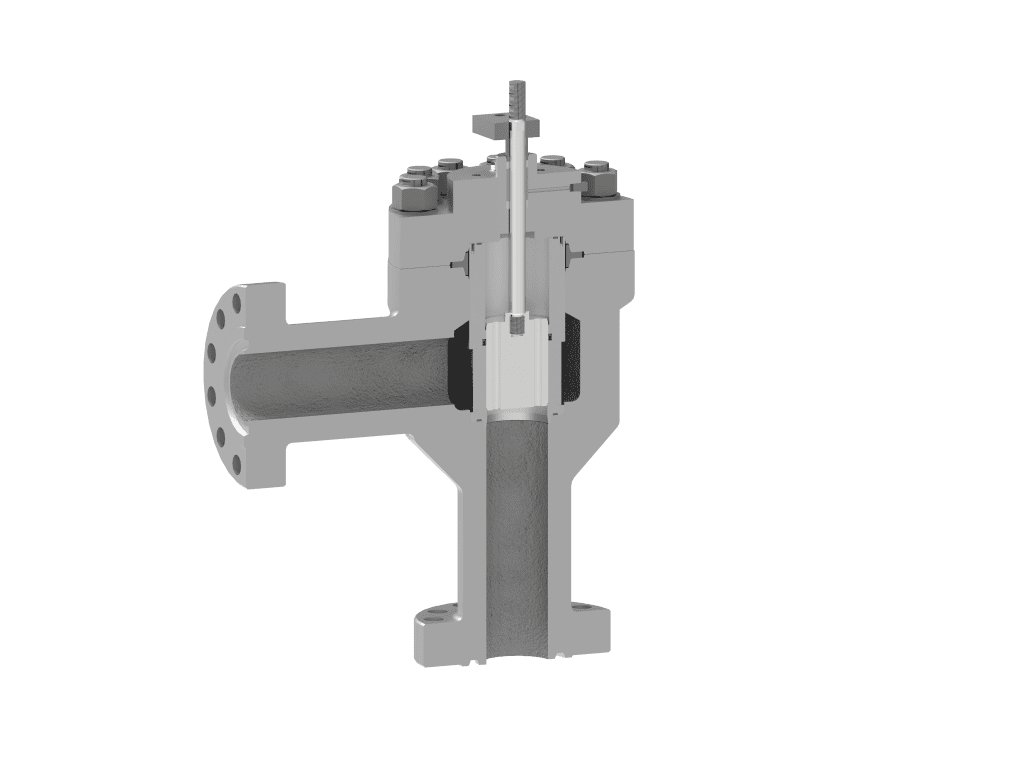 Downloads