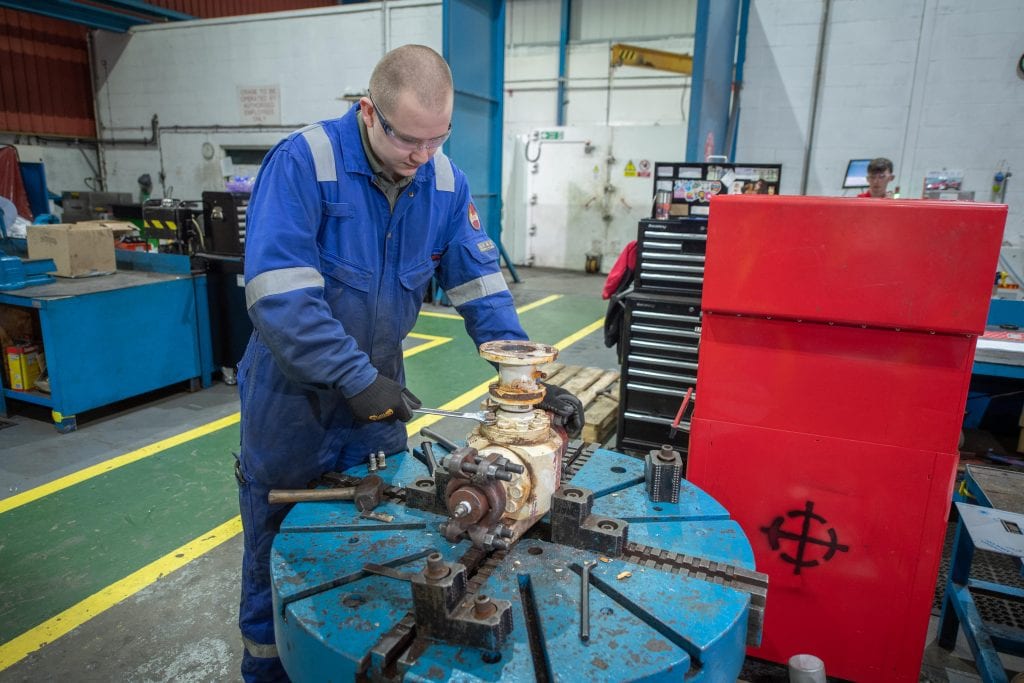 Severn Celebrates 21 years in Aberdeen.
Advanced valve engineering capabilities underpin success in the gruelling offshore oil and gas environment of the North Sea.
Enhancing the performance of existing offshore platforms has been a priority for North Sea oil and gas operators over the past two decades. With production steadily declining, finding ways to improve efficiency has been critical.
During this time, Severn has played an important role supporting leading operators with valve management and maintenance services as well as highly-engineered valve products. Longstanding client relationships are a defining feature of Severn's business.
In 2010, Severn opened a dedicated Aberdeen facility to work in tandem with its established plant operations based then in Huddersfield and now in Brighouse. At the time, the Aberdeen team focused on the supply of traded isolation valves for North Sea operators. Today, the team works in close alignment with Brighouse under the direction of Managing Director David Brennan, as Severn's hub for North Sea valve supply, servicing, testing and management and now Severn celebrates 21 years in Aberdeen, we are looking forward to the next years of growth and success.
Severn manufactures and supports high quality valves for the energy industries. Its control, choke and small bore subsea valves are pre-eminent in the global market, underpinning the reliability and high performance of business-critical client infrastructure.
Severn's global reach, technical prowess, and collaborative approach – all founded upon a heritage of British engineering excellence – help to assure production continuity for clients and reduce the prospect of costly downtime.
Its understanding of the life-cycle of assets positions Severn to offer end-to-end engineering solutions, enabling clients to meet their core imperatives: safe operations and minimum downtime.