For 60 years, Severn's focus has been upon maximising the performance of its products to help clients secure their safety and commercial objectives. We have a long history of providing Anti-Surge Actuator valves and actuator systems for the most demanding of Anti-Surge applications.
Specific Anti-Surge standards are extremely strict and difficult to achieve. However, through significant investment and extensive R&D, Severn has achieved the following:
The Compressor Controls Corporation (CCC) AN17 specification
The Nuovo Pignone (GE) specification
Severn's experience in satisfying many challenging compressor Anti-Surge applications has shown that bespoke design is the key to achieving optimum performance. Each application is uniquely sized, selected and designed in line with the client's specific requirements to offer unparalleled reliability and value.
Extremely fast acting
Rapid response and accurate positioning
Consistent performance
Optimized for valve travels and shutoff conditions
Low friction seals
Sealed from external contaminants
Robustly guided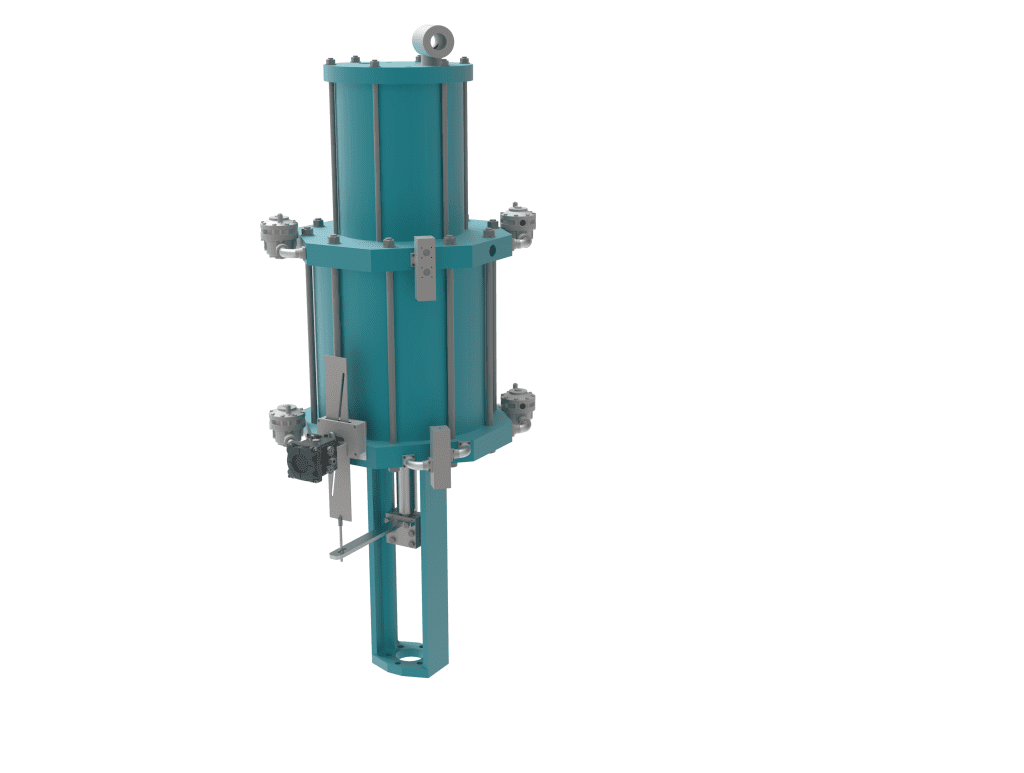 Medium & High-Pressure Air Filters remove moisture, oil, vapours, odours, carbon monoxide and other gaseous vapours and solid particulates commonly present in ordinary compressed air.
Deployment of our Medium & High-Pressure Air Filters results in high quality, clean air suitable for breathing applications. They conform to BS EN 12021 and DEF STAN 68/284 standards, we can also achieve other standards upon request.
The filters are constructed of carbon steel or stainless steel. The filter head can be unscrewed by hand and all filter parts can be renewed in minutes without the use of tools. All units can also be provided with manual drain valves.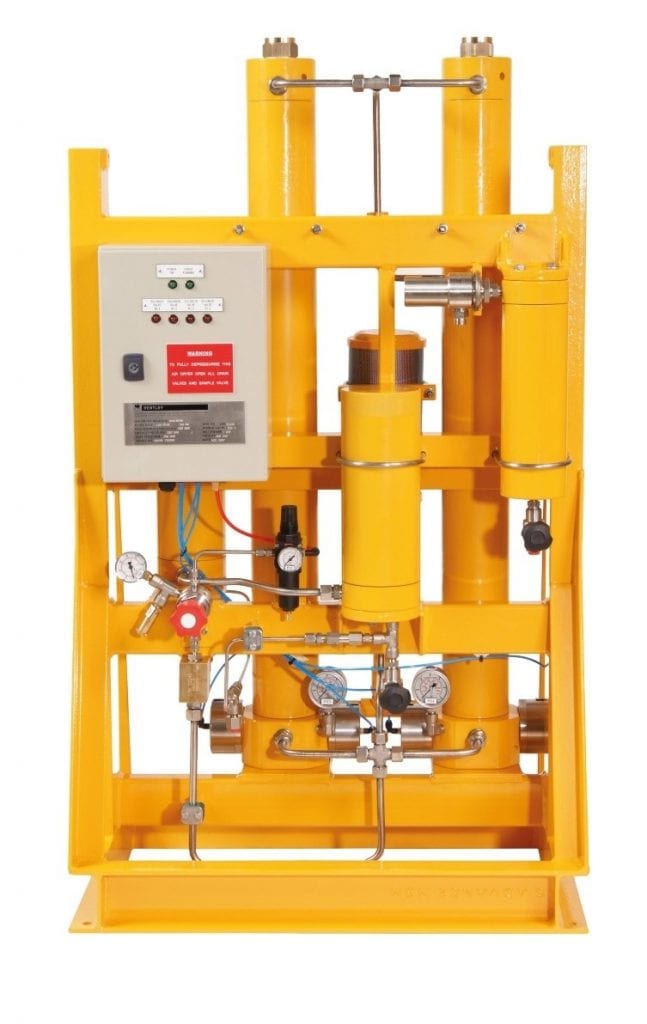 Adsorption Filters are available as three, four or five stage systems and normally comprising a glass microfiber coalescer filter.
Our Adsorption Filters are manufactured to remove liquid oil from the compressed air stream with an activated carbon, desiccant and/or catalytic canister to remove water and hydrocarbon vapour and odours, and/or to reduce carbon monoxide concentrations. They also have an in-line filter for final removal of dust particles.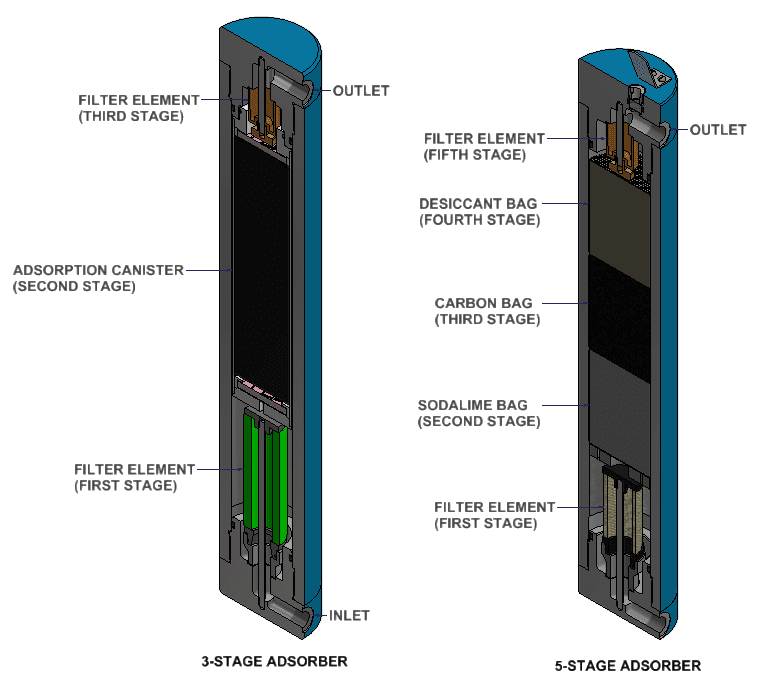 Regenerative Desiccant Dryers deliver a high level of customised engineering combined with highly skilled small batch manufacture.
At Bentley, we have spent over 40 years developing these capabilities to serve the small and specialist market for High Pressure Regenerative Desiccant Dryers.
Our dryers are frequently packaged together with up to six stages of pre and after filtration (of our own manufacture) to meet the highest standards of air/gas quality. They are built to give many years of reliable and safe operation under the most demanding working conditions.
They are used extensively for many applications. These include defence standard 'pure air' for thermal imaging, medical and special gases, air blast circuit breakers, ships' systems, waveguide dryers and dockside services.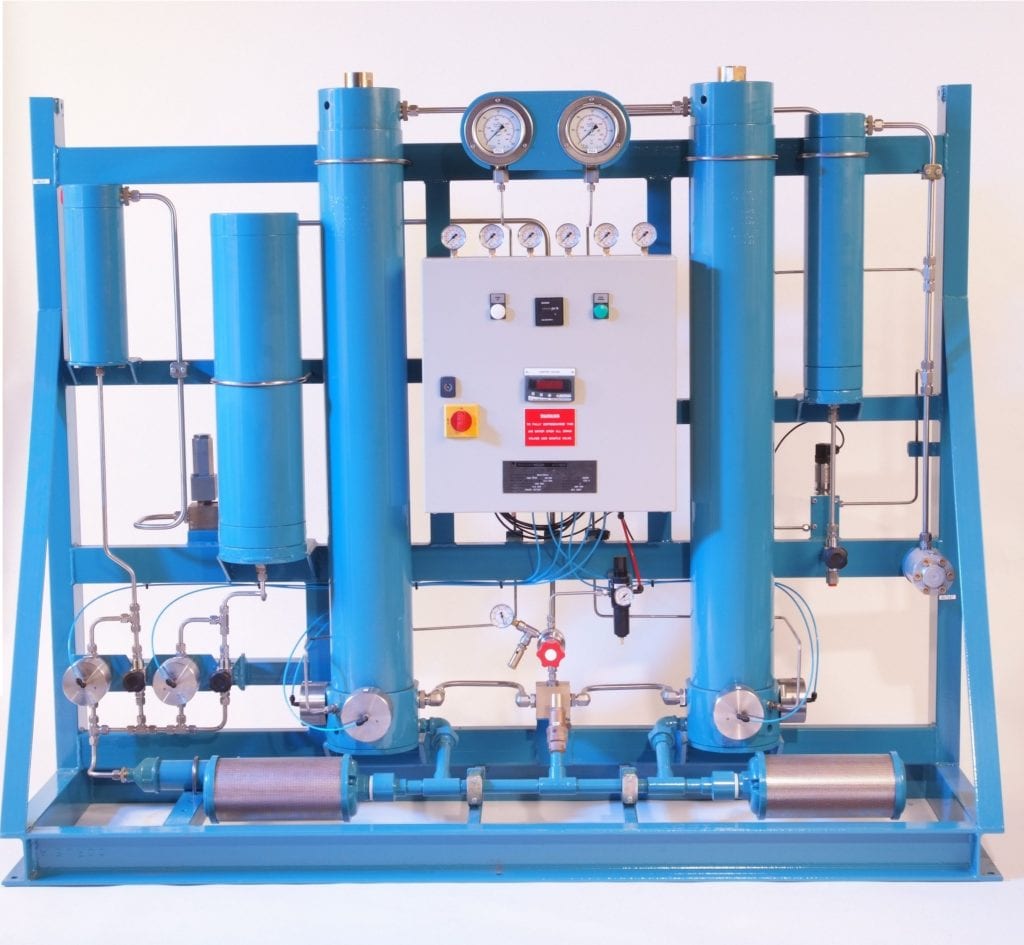 Particulate (Dust) Filters are are fitted with elements of various grades to remove and prevent the carry-over of dust or other particles – to 0.01 micron and above.
The capabilities of our Particulate (Dust) Filters make them ideal as an after-filter for desiccant dryers or for applications where a high standard of filtration is required.
The filter element is constructed of pleated layers of glass fibres in an in-depth arrangement, which can accumulate large amounts of solid particles and resist clogging. This allows a gradual increase in pressure drop across the filter, resulting in a long operational life.

Pre-Filters feature a mechanical 1 micron separator element to remove heavy condensates.
Our Pre-Filters also have the ability to retain large quantities of solid particles without clogging.

Water/Oil Demister Filters incorporate unique cartridges for silencing and separating water/oil mist from low and high pressure compressed air exhaust drainage points.
Our solutions remove 100% of water/oil mist particles from air being exhausted at pressures up to 6,500psig (450 bar g) to atmosphere. They also eliminate water/oil mist and smoke within buildings and ensure a clean working atmosphere.
The filters can be installed inside or outside buildings, allow the use of compressed air drainage points where environmental regulations would not normally allow (especially new industrial estates), and provide suitable collection points for waste disposal.
They have been designed for compressed air systems where it is necessary to silence, separate and collect all condensate and sludge discharge from air compressor inter-cooler stages – including after cooler, air dryers, air receivers, filters and automatic drain traps. They are ideal for areas where cleanliness is important and where site water/oil condensate and sludge cannot be sent directly to drains or wasted over a floor area. Their special cartridges combine excellent liquid separation characteristics with fine filtration and a large capacity for containment of liquid condensate.
Our Oil Demister Filter vessels are constructed of carbon steel and are available with either a large removable top lid to allow air to be exhausted direct to atmosphere, or a flanged pipeline unit with bottom swing bolt closure for applications where the exhaust has to be piped to a suitable discharge point.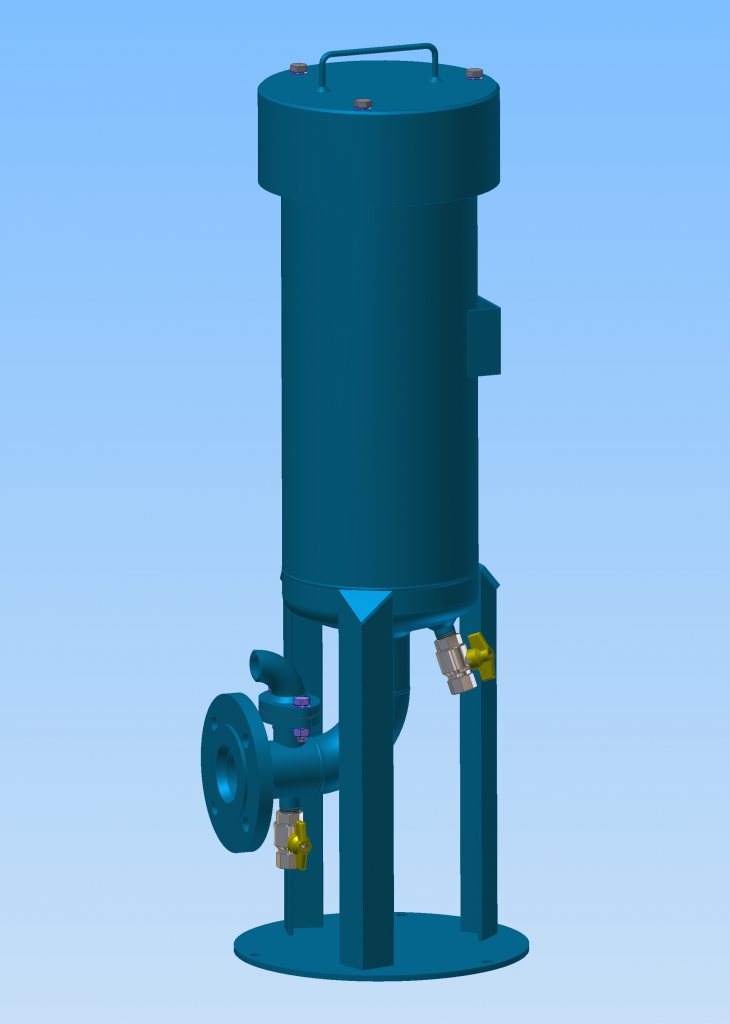 LB Bentley has a range of additional equipment that is available, including High-Pressure Pilot-Operated Stop Valves, Manual Stop Valves and Coaxial Breakaway Couplings.
High-Pressure Pilot-Operated Stop Valves: developed for use on our High Pressure Desiccant Dryers, initially to fulfil a specific MOD requirement. The compact cartridge design is ideal for manifold applications and enables us to supply an automatic dryer designed for ship use. We have standardised this valve throughout our industrial dryer range as it offers exceptional reliability and is quick and easy to service. This unique patented design is ideal for high pressure compressed air or gas and hydraulics applications, and is available as a standalone valve or as a cartridge design for manifold use.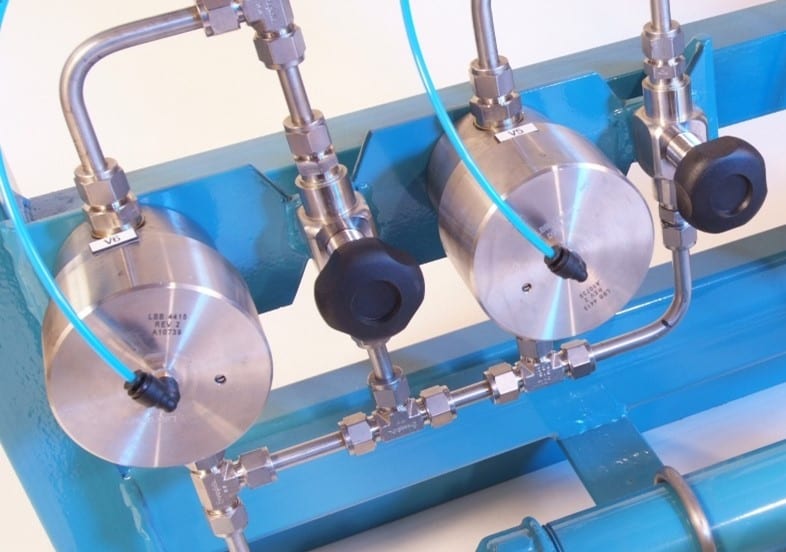 Manual Stop Valves: manufactured in 316 stainless steel as standard (other materials are available) and suitable for high-pressure compressed air and other inert gases to 414 bar, having 1/4″ BSPP connections. It is a simple, manually-operated valve, the seal of which can be replaced without taking the body out of line. For non-inert gases please contact us.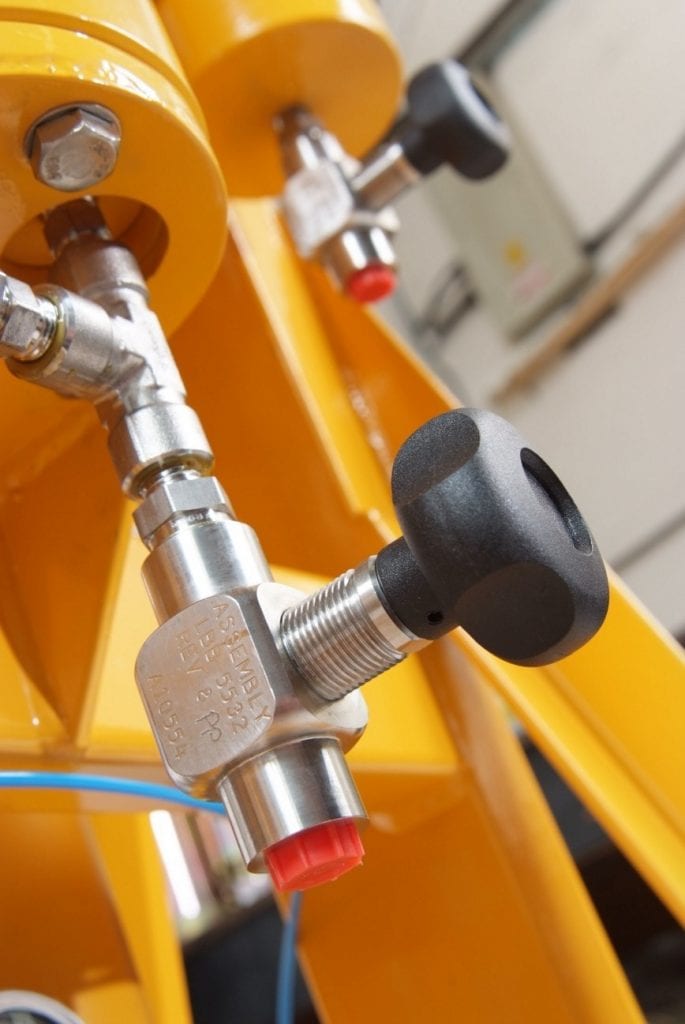 Coaxial breakaway couplings: suitable for high pressure compressed air and other inert gases to up to 450 bar. They are manufactured from CZ121 Brass and Phosphor Bronze. Sealing of the couplings is achieved by O-rings. The breakaway couplings allow items such as valves to be removed without having to 'spring' the pipework, making service work considerably easier. The standard range includes nine BSP connections from 1/4″ to 1″ and four OD tubes from 6mm to 20mm. Other connection and imperial tube sizes are available.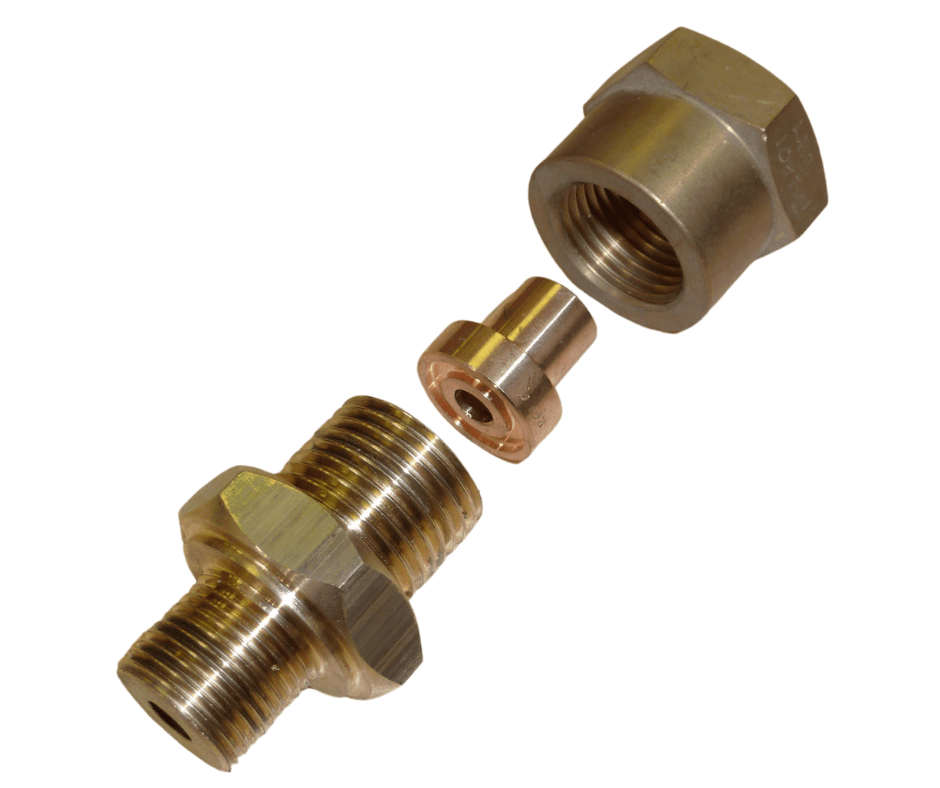 Check Valves provide full metal to metal sealing (combined metal to metal and polymeric) across a wide range of temperatures.
Check Valves are used within fluid control system to perform a vital function by preventing reverse flow of fluid that increases efficiency of operation sand negates the potential for damage to the fluid control system.
The Check Valve, effectively a non-return valve, can be installed as a standalone unit or built integrally into the inlet or outlet of a Rotary gate valve or Through Conduit Split gate valve. There are various designs of Check Valve which is dependent on the application, with the standalone design coming in varying shapes – the bean can, the top hat and the rolling pin.
The flexibility of the core Bentley check valve design offers many alternatives including threaded, butt weld, flange mounted and 'sandwich' options to fully satisfy the bespoke customer requirements.
The spool-to-body primary seal is metal-to-metal with a PTFE secondary seal. Lift pressures can be customer specified – typically 1 to 4 bar which support the pressure requirements of the fluid control system.
Recognising that soft-faced Check Valves are susceptible to contamination, field servicing of the valve by simple replacement of the spool assembly has been designed to be as simple a process as possible. Crucially, installation in a gate valve assembly is carried out without affecting the integrity of any seat to body interface, which is a major issue for other design solutions.
½" and 1" nominal bore size
Compact design
Primary metal sealing
Secondary sealing
Integral or standalone
FF and HH trims
Qualification:
Qualified to a pressure rating of 15,000psi
3,048m (10,000ft) water depth
Qualified in accordance with API 6A 20th edition and API 17D 2nd edition
Temperature range: -29°C to 150°C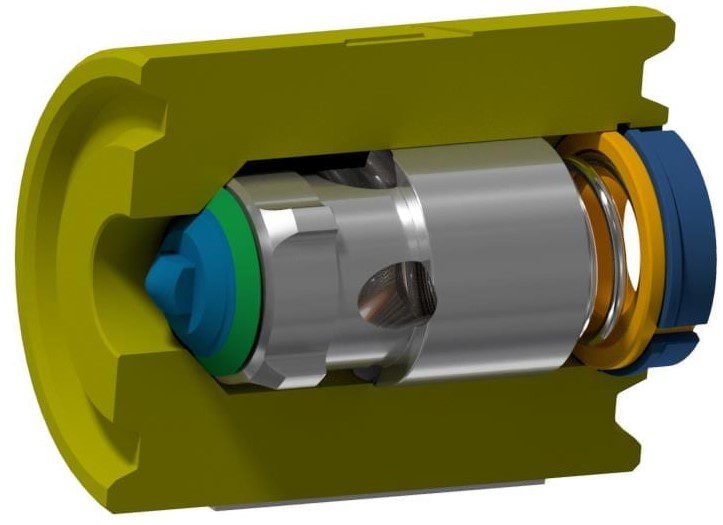 LB Bentley design and manufacture bespoke small bore subsea valves for chemical injection applications on XMT's and manifolds in subsea systems.
With 35 years of field proven success our valves are known for their reliability and compact design, LB Bentley's innovative approach enables us to qualify our valve to suit customers' specification requirements and fully satisfy API 6A and 17D standards as a minimum.
LB Bentley pioneered metal-to-metal sealing technology with our Through Conduit Gate Valves, Rotary Gate Valves and Check Valves, enabling us to reduce the risk of contamination and failure and deliver truly flexible, robust and reliable products.