The Rotary gate valve embrace innovative design: using metal to metal sealing technology delivering a reliable, efficient and compact solution.
Our Rotary Gate Valve has minimal moving parts, the quarter-turn mechanism delivers a wipe-clean action ensuring that the valve performs reliably even with the dirtiest of fluids. This self-cleaning 'wiping' action between the gate and buttons, plus the use of metal to metal sealing technology, ensures the integrity of the valve and further promotes the longevity of its performance in the subsea field.
The Rotary Gate Valve can be operated manually with an ROV interface or hydraulically with our patented OPTItorkTM actuator with a manual over-ride if specified. Valve is also truly flexible with the option to be either panel or block mounted to satisfy the customers XMT design.
Being designed with space saving simplicity in mind the Rotary Gate Valve satisfies the demands of the industry in supporting the drive to reduce the size of XMT's and manifolds.
Robust and simple, our Rotary Gate Valves suit many applications and various media – from hydraulic fluids to well fluids to injection chemicals. It is compact and light weight making it perfect for use in small space envelopes and its versatility means that it can be used in any orientation, with flexible porting and mounting capabilities to suit any customers' needs.
3/8" to 1" nominal bore size
90° operation (open & close)
Compact design
Metal to metal gate to seat
Self-wiping action
Bi-directional
FF and HH trims
Manual or hydraulically actuated
Qualification:
Qualified to a pressure rating of up to 15,000psi
3,048m (10,000ft) water depth
Qualified in accordance with API 6A 20th edition and API 17D 2nd edition
Temperature range: -29°C to 150°C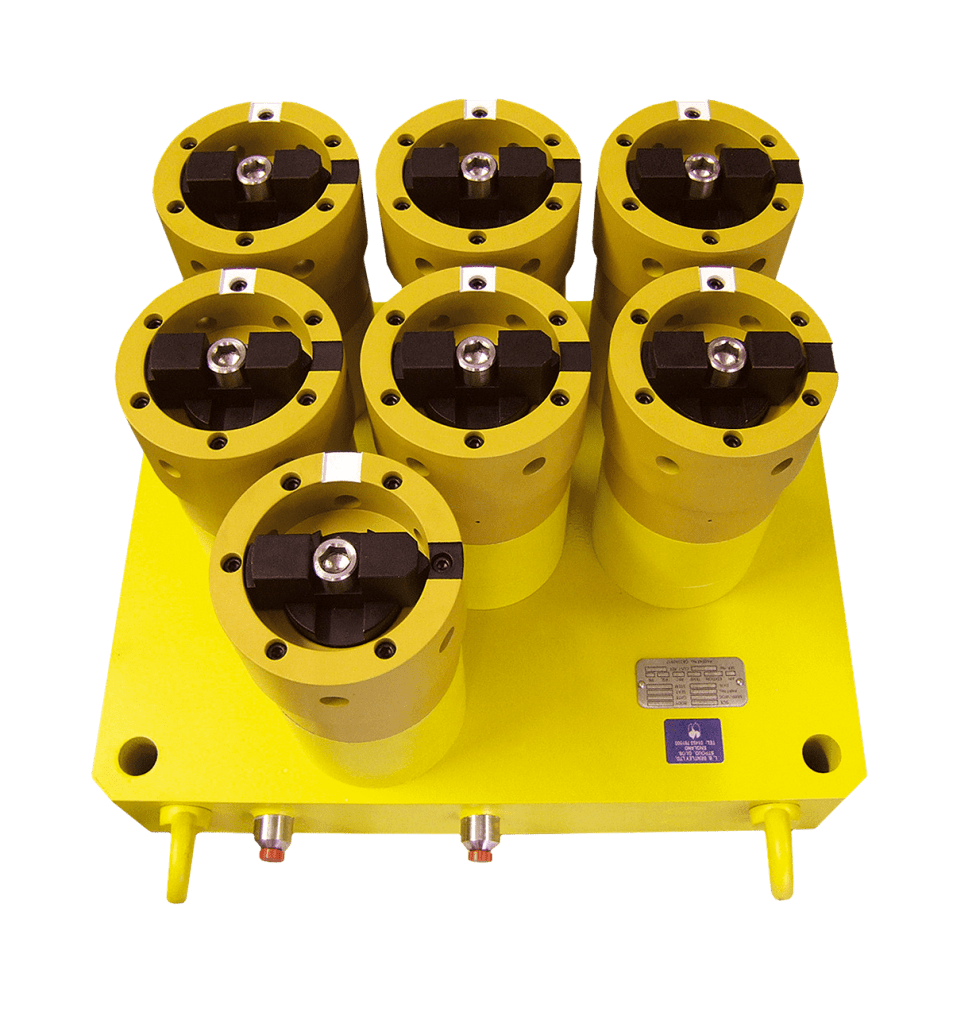 LB Bentley design and manufacture bespoke small bore subsea valves for chemical injection applications on XMT's and manifolds in subsea systems.
With 35 years of field proven success our valves are known for their reliability and compact design, LB Bentley's innovative approach enables us to qualify our valve to suit customers' specification requirements and fully satisfy API 6A and 17D standards as a minimum.
LB Bentley pioneered metal-to-metal sealing technology with our Through Conduit Gate Valves, Rotary Gate Valves and Check Valves, enabling us to reduce the risk of contamination and failure and deliver truly flexible, robust and reliable products.