Check Valves provide full metal to metal sealing (combined metal to metal and polymeric) across a wide range of temperatures.
Check Valves are used within fluid control system to perform a vital function by preventing reverse flow of fluid that increases efficiency of operation sand negates the potential for damage to the fluid control system.
The Check Valve, effectively a non-return valve, can be installed as a standalone unit or built integrally into the inlet or outlet of a Rotary gate valve or Through Conduit Split gate valve. There are various designs of Check Valve which is dependent on the application, with the standalone design coming in varying shapes – the bean can, the top hat and the rolling pin.
The flexibility of the core Bentley check valve design offers many alternatives including threaded, butt weld, flange mounted and 'sandwich' options to fully satisfy the bespoke customer requirements.
The spool-to-body primary seal is metal-to-metal with a PTFE secondary seal. Lift pressures can be customer specified – typically 1 to 4 bar which support the pressure requirements of the fluid control system.
Recognising that soft-faced Check Valves are susceptible to contamination, field servicing of the valve by simple replacement of the spool assembly has been designed to be as simple a process as possible. Crucially, installation in a gate valve assembly is carried out without affecting the integrity of any seat to body interface, which is a major issue for other design solutions.
½" and 1" nominal bore size
Compact design
Primary metal sealing
Secondary sealing
Integral or standalone
FF and HH trims
Qualification:
Qualified to a pressure rating of 15,000psi
3,048m (10,000ft) water depth
Qualified in accordance with API 6A 20th edition and API 17D 2nd edition
Temperature range: -29°C to 150°C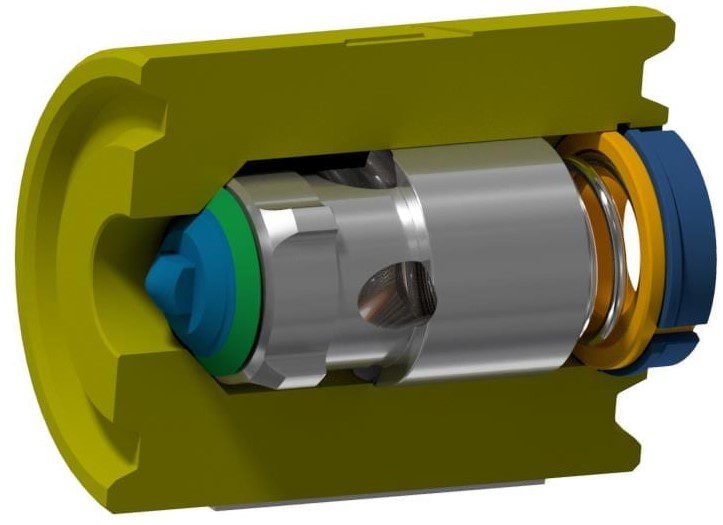 LB Bentley design and manufacture bespoke small bore subsea valves for chemical injection applications on XMT's and manifolds in subsea systems.
With 35 years of field proven success our valves are known for their reliability and compact design, LB Bentley's innovative approach enables us to qualify our valve to suit customers' specification requirements and fully satisfy API 6A and 17D standards as a minimum.
LB Bentley pioneered metal-to-metal sealing technology with our Through Conduit Gate Valves, Rotary Gate Valves and Check Valves, enabling us to reduce the risk of contamination and failure and deliver truly flexible, robust and reliable products.