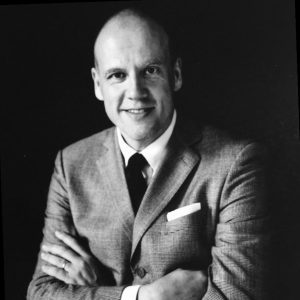 Perttu joins Severn with over 30 years of international executive and leadership experience.
His expertise in implementing international growth strategies will be critical for Severn as we continue to develop our position as a global force in the valve and energy markets.
Together with Perttu's leadership and Severn's engineering excellence, we will achieve our global growth ambitions and expand our reach, product offering, and customer proposition.
'Severn is a premier engineering business with severe service valve solutions that are pre-eminent in the global energy market. The ambition and drive I have witnessed in my short time here while meeting the various teams and people at our global sites leave me with every confidence that with the combined vision and support by Blue Water Energy, this journey will be one of immense growth and success'.
Severn manufactures and supports high quality valves for the energy industries. Its control, choke and small bore subsea valves are pre-eminent in the global market, underpinning the reliability and high performance of business-critical client infrastructure.
Severn's global reach, technical prowess, and collaborative approach – all founded upon a heritage of British engineering excellence – help to assure production continuity for clients and reduce the prospect of costly downtime.
Its understanding of the life-cycle of assets positions Severn to offer end-to-end engineering solutions, enabling clients to meet their core imperatives: safe operations and minimum downtime.
Severn achieve new OHS standard.
Severn Glocon achieve new OHS standard and has received accreditation to the new international standard of ISO 45001:2018 for Occupational Health & Safety Management Systems (OHS) certified by the BSI (British Standards Institution) Group. The scope of the standard covers: 'The design, development, manufacture and supply to customer order and specification of all types of industrial/process control valves, actuators and valve mounted instrumentation.'
Severn Glocon achieved the earlier BS OHSAS 18001:2007 accreditation in January 2012 and has focused on the continual improvement of Health & Safety ever since.
With the launch of the new standard, Severn Glocon set out to improve its integrated management system to meet the revised requirements, receiving a positive recommendation from the BSI in January.
Chris King, QHSE Manager for Severn Glocon, says: "We were very pleased to achieve the migration from OHSAS 18001:2007 to ISO 45001:2018 before the year end. It marks another milestone in the development of our Integrated Management System which also meets the requirements of ISO 9001:2015, ISO 14001:2015 & ISO TS 29001:2011.
"The team effort to achieve this ahead of schedule demonstrates our commitment to maintaining and continually improving our management system to meet both national and international industry requirements as well as specific customer needs. I would like to thank everyone on the team who helped make this happen."
Severn Glocon Group has today announced a multi-million pound investment from energy investor Blue Water Energy. The investment deal, which is subject to certain conditions precedent, sees management team member Colin Findlay take on the role of new CEO to lead the implementation of a new plan for expansion and a focus on new product development.
Severn Glocon is one of the biggest manufacturers of control valves for the oil and gas industry, and employs over 900 staff worldwide including 370 in the UK. The independent UK-based company, with manufacturing locations in Gloucestershire, Yorkshire and Chennai and service operations globally, now has a fully-funded growth plan that will build on its proud heritage and customer and supplier base to take quality and reliability to the next level.
Severn Glocon founder Maurice Critchley steps into a non-executive director role and remains as an investor in the company, alongside Blue Water Energy. As well as knowledge of the industry, Blue Water Energy investment will provide capital for the ambitious 5 year growth plan – allowing Severn Glocon to move forward with a positive balance sheet and ample financial support.
Christopher Powell continues in his role as Chairman.
Maurice Critchley said: "Having created an excellent global manufacturing business over the past 30 years, I am pleased to see it in good hands and I look forward to supporting our new CEO, Colin Findlay, and Blue Water Energy, in taking Severn Glocon to the next level around the world."
New CEO Colin Findlay of Severn Glocon said: ""I am very proud to step into the role, leading the highly experienced Severn team. Our development plans are now in place and backed by Blue Water Energy. We are confident that our markets are strong and Severn will continue to punch above its weight with specialised products in all of its core markets."
Mr Findlay, who has worked at Severn for the past 14 years, is also Chairman of the British Valve and Actuator Association (BVAA).
Blue Water Energy Director Salil Oberoi said: "We are delighted to be working with this hidden gem of British industry. We are excited to work with Colin Findlay and his team as we embark on the next chapter of the Severn Glocon story. Blue Water Energy brings a wealth of experience in growing energy related companies and we share the same ambitious growth plans for Severn Glocon that Colin and his team have. We are also are grateful to have Maurice Critchley in his new advisory role on the board and the experience he brings.
Severn Drives & Energy are working with a leading global technology developer to introduce to the market a cost-effective vanadium flow battery storage solution, being driven to empower a clean energy future for the world.
Today the world is faced with the twin challenges of global warming and air pollution; this destructive combination is damaging and costly in terms of both human health and the environment. The good news is that new solar and wind power installations are now recognized as some of the lowest cost of generation in most parts of the world, and our long-duration, deep-discharge, long-life batteries are the best way to integrate these variable renewable energy sources onto the grid. Unlike other batteries, our systems are safe, reliable, and recyclable.
Our grid-scale energy storage systems provide flexible, long-duration energy with proven high performance. Systems start at 250kW / 1MWh and can be as large as 100MW / 800MWh in size, installed at utility, commercial and industrial sites, in support of solar or wind farms or in isolated microgrids.
Our long-duration systems are ideally suited to stabilize isolated microgrids, integrating solar and wind power in a safe, reliable, low maintenance, and environmentally friendly manner.
UTILIZED CAPACITY 100% DISCHARGE CYCLE TO FULL DEPTH-OF-DISCHARGE
Vanadium flow batteries can be discharged over an almost unlimited number of charge and discharge cycles without wearing out. This is an important factor when matching the daily demands of utility-scale solar and wind power generation.
LONG LIFE 25,000+ PRODUCT LIFE CYCLES AT FULL POWER
Vanadium flow batteries have a proven life of at least 25 years without degradation in the battery. Annual maintenance is low, and the vanadium electrolyte, which is 40-60% of battery cost, retains its value at end-of life.
ECONOMICS 2-3x LOWER COST OF OWNERSHIP THAN LITHIUM-BATTERIES
Lithium-based batteries have inherently shorter lifetimes and are not well suited for longer duration storage (4+ hours). Vanadium outperforms lithium on depth-of-discharge (DoD), cycle life, and end of life value (lithium carries a disposal cost).
At the end of 25 or more years, our electrolyte can be reused in another battery or recycled for use as commodity vanadium. This is dramatically different to other battery types that ultimately carry a waste disposal cost.
Unlike other battery systems, vanadium flow batteries are a robust product, contains no heavy metals like lead, nickel, zinc or cadmium and the liquid electrolyte in our products is non-toxic, non-flammable and is 100% reusable.
To discuss your energy storage requirements in more detail and see how we can help you please email sales@severnde.co.uk
Severn eliminates corrosion risk in firesafe valves for offshore oil & gas.
Severn Glocon Group is extending its range of triple offset butterfly valves with a new solution that avoids galvanic corrosion in saline applications, without compromising firesafe capability.
The OCT®SW innovation was driven by market feedback from offshore oil and gas operators in relation to seawater service valves used for fire safety. It ensures graphite parts – which can increase the susceptibility of neighbouring metals to corrosion when exposed to seawater – do not contact line media.
Seawater service valves play an integral role feeding water in the event of fire on an offshore platform or vessel. Their ability to either supply or isolate sections of the water line is a critical safety feature. Eliminating galvanic corrosion while maintaining firesafe credentials has been an enduring challenge for the industry. Severn's new valve design overcomes this limiting factor and recently passed fire testing in accordance with the latest editions of API 6FA, API 607 and ISO 10497.
Mark Breese, Group Product Development Manager – Butterfly Valves, says his team focused on fully isolating graphite parts from line media, or removing them from the valve entirely.
"Triple offset valves are generally constructed with graphite packings, gaskets and laminated metal/graphite seals," Breese explains. "In normal operation this noble material provides good service, but increased risk of galvanic corrosion in seawater applications has been an ongoing concern for offshore operators. Our team overcame significant technical challenges to develop a sustainable solution that removes or replaces graphite. Their success underlines our world-class engineering capabilities and builds on our pioneering oblique cone technology for triple offset valves."
Granted a patent by the UK Intellectual Property Office in 2018, Severn's oblique cone technology (OCT®) is central to this new solution. The 'infinite circle' geometry of the design enabled the R&D team to develop a hybrid seal technology that eradicates the need for graphite.
To validate integrity, OCT®SW valves are exposed to a stringent fire testing procedure, involving a 30-minute burn where they are bathed in flames. Valves are monitored for leakage throughout the process. After a forced cooldown period, they undergo further seat and external leakage testing, and operational capability is also verified. The process is designed to simulate the time required to extinguish a fire, ensuring the valves can perform during and after an incident.
"This is a landmark development which offers benefits for many firesafe applications, not just seawater service," Breese continues. "The team took steps to ensure the solution is compatible with additional control valve features such as anti-cavitation or low-noise trims, extending its potential use beyond isolation service. It can also be retrofitted into valves already in operation."
Further information is available at www.severnglocon.com.
Severn Valve Solutions (SVS) is now licensed by the Institution of Occupational Safety and Health (IOSH) to provide Managing Safely training and certification.
Managing Safely is an internationally recognised health and safety management course that has the flexibility to address the specific needs of individual industry sectors. Benefits of the training include better employee engagement to facilitate an improved safety-awareness culture. This leads to greater productivity, with fewer hours lost to sickness and accidents. Holding the certification also boosts supply chain reputation.
"Managing Safely is for managers and supervisors in any sector, and any organisation. It's designed to get managers up to speed on the practical actions they need to take to handle safety and health in their teams." – IOSH.
Key areas covered in Managing Safely training include:
Assessing and controlling risks
Understanding responsibilities
Understanding hazards
Investigating incidents
Measuring performance
Dean Hopcroft, QHSSE Manager at SVS, is a Technical Member of IOSH and our responsible person for all health and safety matters. Already highly qualified in the field, he is also working towards a master's degree in International Security & Risk Management.
On receiving the formal acceptance from IOSH Dean said: "This license enables us to develop Severn's employees as well as helping clients improve their own health and safety management. We're committed to improving safety standards wherever we work, and gaining internationally recognised certification reinforces our ability to deliver this. Existing clients in Iraq and Ghana have been requesting our support in this area for some time, so it's great to be able to satisfy the growing demand in this important area."
Managing Safely training and certification is led and delivered through Severn Valve Solutions' training department and is available worldwide.
For more information, contact support@svsi.ae
DIT envoy to Ghanaian facility
Genesis SG, a partnership between Genesis Oil & Gas Services and Severn Valve Solutions (a Severn Glocon Group company), recently hosted Peter Courtney from the UK Department of International Trade at the Genesis SG service base in Takoradi, Ghana.
The purpose of the visit was to learn more about Genesis SG's workscopes and future plans. As the UK's Head of Trade in Ghana, Courtney is actively involved in the support and development of UK businesses operating in the country. He was joined by Selorm Kofi Dake, a Trade Advisor at the British High Commission in Ghana.
Genesis SG is a valve engineering company serving energy and industrial markets in Ghana. The visitors were given a tour of the workshops and met key members of the team. They discussed current and potential markets and looked at plans for a new workshop facility.
Douglas Fulton (Business Development Director) and Zahid Sadmaliyev (Senior Valve Technician) from Genesis SG coordinated the visit and explained the nature of the advanced technical services Genesis SG provides. The business is strategically aligned with the critical needs of Ghana's energy markets. It provides specialist valve management and repair services locally, leveraging the international experience and technical expertise of Severn, combined with the local infrastructure and operations of Genesis.
"It was great to see partnership in action when we visited the facility in Takoradi," says Courtney. "This is a good model for UK companies seeking to do business in Ghana. We look forward to visiting the facility again once the expansion project has been completed."
Fulton adds: "Since Genesis SG was established in January 2018 it's made impressive progress. Our valve services enable local operators to unlock better performance and reliability. It was a pleasure to show Peter and Selorm around the facility and they shared valuable advice about trade in Ghana."
For more information on Severn Valve Solutions, please visit www.severnvalvesolutions.com
For more information on Genesis Oil & Gas Services, please visit http://www.genesis.com.gh.
For more information on Severn Glocon Group, please visit www.severnglocon.com.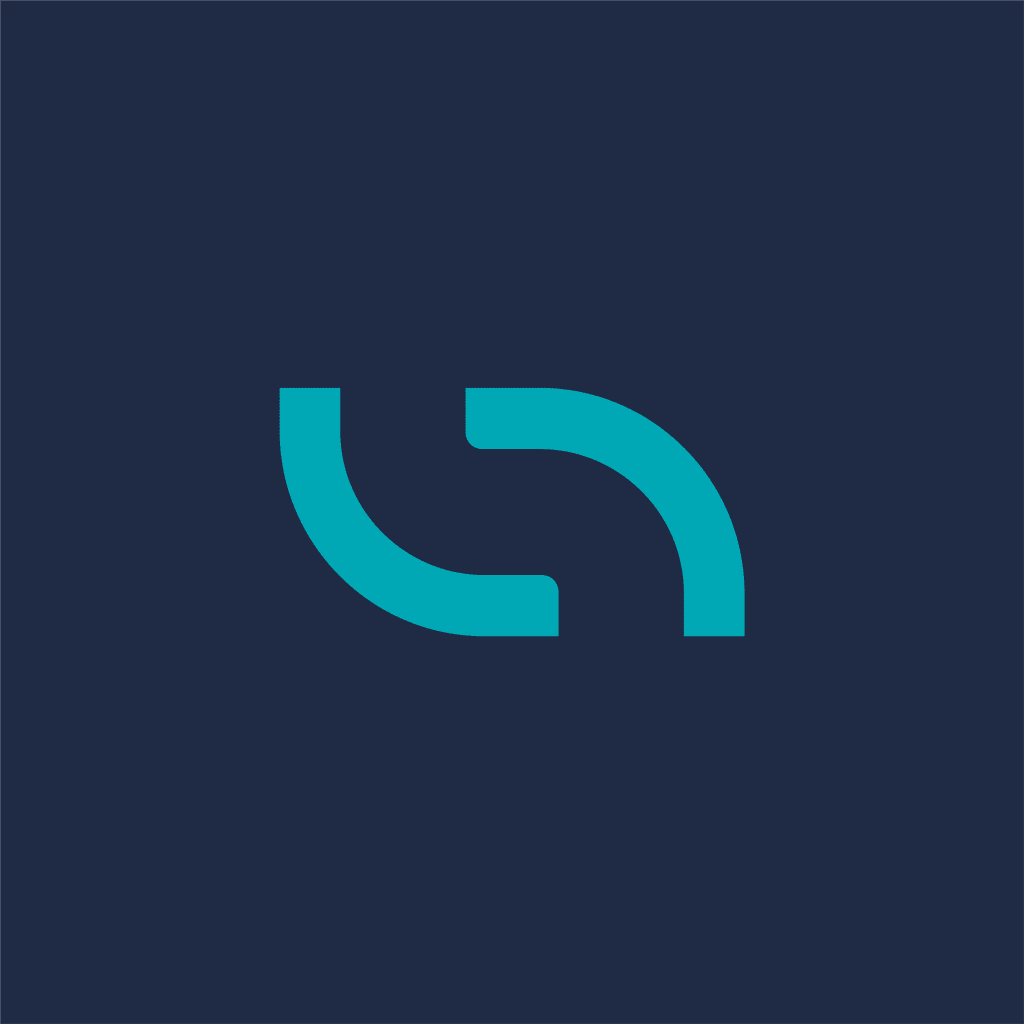 Ground-breaking wave energy converter prototype reaches the FaBTest nursey site in Falmouth for sea testing.
SG Technologies designed and manufactured the ground-breaking wave energy electrohydraulic control system at the heart of this quarter-scale device which has been created by Marine Power Systems. Following successful completion of pre-deployment tests in Milford Haven, it was towed to Falmouth for full deployment.
WaveSub harnesses energy from the continuous orbital motion of waves under the surface of the sea. It comprises an array of floats and tether lines which are connected to hydraulic generators. As the floats move with the waves, hydraulic energy is created. This is smoothed via the hydraulic circuit and turns an electrical generator with grid-compatible electrical output.
Growth in the renewable sector continues to gather pace, and Severn is committed to developing new technologies that help capture energy from natural sources.
Severn manufactures and supports high quality valves for the energy industries. Its control, choke and small bore subsea valves are pre-eminent in the global market, underpinning the reliability and high performance of business-critical client infrastructure.
Severn's global reach, technical prowess, and collaborative approach – all founded upon a heritage of British engineering excellence – help to assure production continuity for clients and reduce the prospect of costly downtime.
Its understanding of the life-cycle of assets positions Severn to offer end-to-end engineering solutions, enabling clients to meet their core imperatives: safe operations and minimum downtime.
Severn extends its reach.
Severn's model for establishing world-class valve engineering skills locally in key production markets that have previously lacked investment continues to reap rewards. This led to the recent launch of GenesisSG in Ghana, a relative newcomer to the oil and gas market that is seeking to ramp up production and push for energy independence.
The overarching goal is for Severn to extend its reach and to address capability gaps, enhancing the long-term prospects of regions that have faced socio-political issues or experienced rapid growth of new processing industries. It involves blending Severn's advanced valve engineering expertise with infrastructure support and knowledge of local partner organisations. This is applied strategically to facilitate better valve population management alongside training and development of local engineers.
Successful ventures in Iraq and Kazakhstan have led to significant performance improvements for organisations including Basra Gas Company. A small team of valve experts from overseas mentors local engineers, progressively handing over greater levels of responsibility. The ultimate intention is to redeploy the expats to new markets requiring support, once local engineers are fully empowered to handle the technical demands of proactive valve management.
The approach is now being used as a blueprint for the rollout of similar ventures in other markets that require specialist valve engineering support so Severn extends its reach.