It is a very exciting time at Severn, since we launched our new brand to create a strong, consistent identity for the business, we have been working to align our systems and processes within our manufacturing sites.
Following a review of the Severn Group companies operating in the UK, we have decided to simplify this structure and operations. Therefore, from 1st January 2023, Severn Unival Limited and Severn Glocon (Aberdeen) Limited will operate under the name of Severn Glocon UK Valves Limited.
In practical terms this means all the business and assets will now use the Severn Glocon UK Valves Limited name. Day-to-day management, operations and business contacts will remain the same. However, some contracts or purchase orders will require formal assignment, we will notify you in due course, if this is the case. We will contact you again shortly to let you know about changes to be made to our bank accounts.
For your records, the official details are Severn Glocon UK Valves Limited, a company registered in England and Wales, under number 12329544, and with its registered office address at Heywoods Industrial Estate, Birds Royd Lane, Brighouse, HD6 1NA.
We have a dedicated project team in place to ensure a smooth transition. Please see enclosed a list of key contacts who will assist you with any questions you may have.
We look forward to working with you in the future. Best Regards,
John Long
President
Key Contacts
General Enquiries –
Contracts –
Finance –
Purchasing –
Severn was approached by a leading international oil company to replace the main water injection valve on their FPSO due to the existing valve passing and so not able to generate the required pressure. This problem was estimated to be costing the company a significant loss in oil production, so a quick response and solution was vital.
Severn were asked to provide a complete replacement trim to enable the oil company to refurbish the original valve while they waited for the replacement valve. The standard lead time for a full set of trim parts is 22 weeks and for a complete valve replacement is around 30 weeks, but due to the urgency, Severn manufactured and delivered a new set of trims in 12 weeks and the new valve in 20 weeks. This phenomenal effort was achieved by careful management of the sub suppliers and the remarkable effort by all involved at Severn.
A spokesperson for the oil company said, "We would like to sincerely thank the whole Severn team for the hard work they have all put in to manufacturing the valve and delivering it on time." This remarkable effort has also provided an opportunity to refurb the original valve and suggest an upgrade to the recently installed valve to avoid this situation occurring again.
If you are having high performance bespoke valve issues, contact sales@severnvalve.com with your query.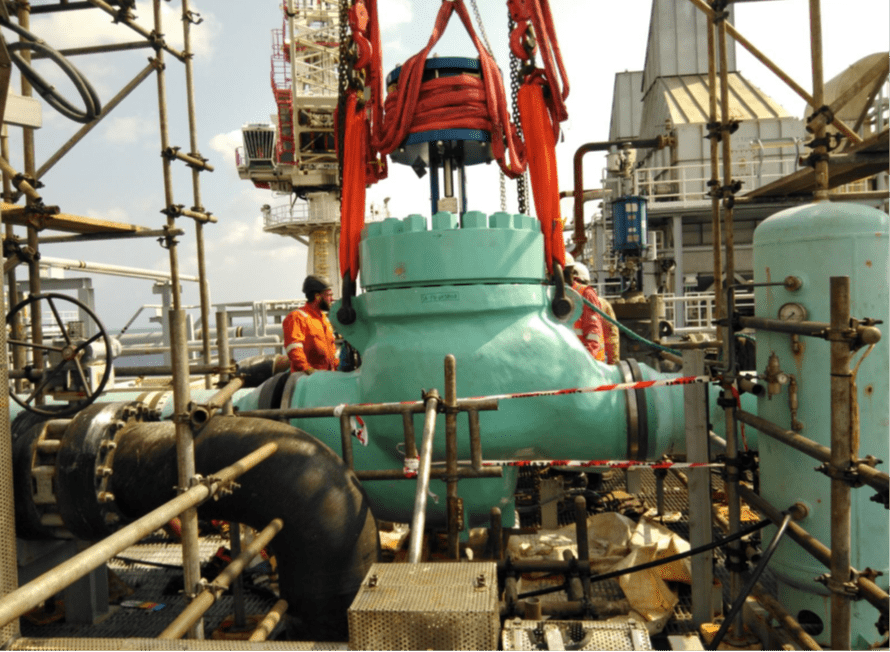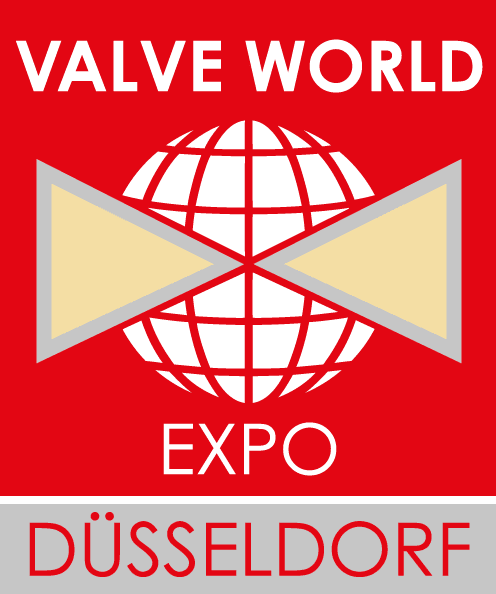 Delivering bespoke valve solutions to support the world's most demanding applications
Severn, a bespoke valves specialist, will exhibiting at this years' Valve World to showcase our expertise and technical knowledge. Our approach to innovation and understanding of the requirements of our global customer base enables us to deliver a comprehensive suite of products that fully satisfies the demands of the industry and the challenges of deployment in extreme environments.
Severn offer an all-in-one proposition. Over 60 years of technical excellence supported by a global network of resources and capabilities covering design, manufacturing and after sales service. A reliable partner working with you to improve production performance and avert costly downtime
At Valve World, Severn will be showcasing our products with a holographic video that demonstrates its innovative technology, and with our team on hand to discuss your technical requirements and product options, we can help you to define and support your future projects.
Visit us on Stand E53, Hall 1.
Part of Severn Group, Severn Valve manufactures and supports high-quality valves for the energy industries. Its control, choke and butterfly valves are pre-eminent in the global market, underpinning the reliability and high performance of business-critical client infrastructure. Severn Valve's global reach, technical prowess, and collaborative approach – all founded upon a heritage of British engineering excellence – helping to assure production continuity for clients and reduce the prospect of costly downtime. Its understanding of the life-cycle of assets positions Severn Valve to offer end-to-end engineering solutions, enabling clients to meet their core imperatives: safe operations and minimum downtime.
Severn Group is a global group of specialist high-end valve engineering and manufacturing companies, including Severn Valve, LB Bentley and ValvTechnologies.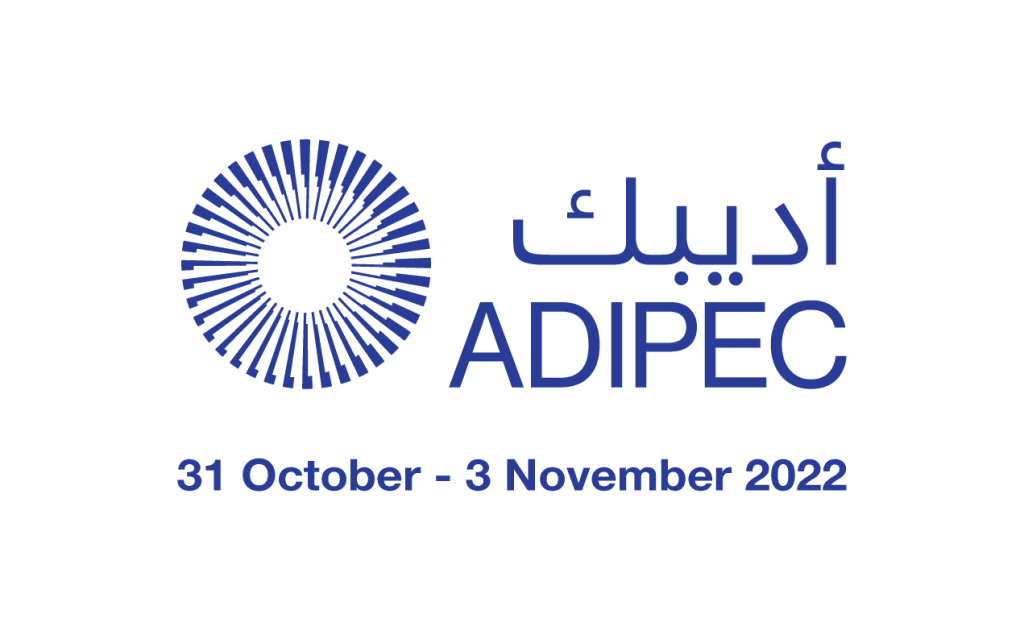 With a global reputation as the technical valve and applications experts, Severn attend ADIPEC to showcase how their Control, Choke and Butterfly valve products, MRO service offerings and significant investment in digital technology places them at the forefront of technological advancements in the valve industry.
On stand 8616, you will be able to learn more about Severn's product offerings for critical service and demanding applications, with their extensive aftermarket capabilities all showcased through a digital theme that has been set by Severn.
The Seven team will be on hand to walk you through the product offerings and then will display the Web Augmented reality that is centred in the stand. The augmented reality brings a whole new level of interactivity and detail to Severn's product offerings. The 5000 Control valve will be displayed via the augmented reality tool which will display a virtual model of the valve where you can design the valve to your own needs and swap valve body types, bonnets, and trims to fit your application requirements. As the hero product in Severn's Control Valve offering, the 5000 Control valve series offers a flexible design that is versatile for a huge range of oil and gas applications. Incorporating highly engineered solutions for severe service, the 5000 Series Control valve is the ideal product to use in the harshest of environments.
In addition to the 5000 Control valve, Severn are also launching their 1200 Control valve series which benefits from more than 40 years of in-field experience to deliver cost-effective high-quality valves for the most punishing applications. Offering higher flow capacity, durable shut-off, low emissions and NACE conforming material options, the 1200 Control Valve is designed to exceed the expectations of Hydrocarbon and similar industry applications.
Alongside these products that will be featuring on the stand, Severn will also be offering virtual tours of their Abu Dhabi workshop, giving the audience a fantastic insight into how Severn operate and conduct their MRO services for the oil and gas industry. Visitors can have a virtual tour anytime on the stand and will also be able to see the demonstration of Severn oculus technology which is used in our remote witness and inspection process and additionally by our service engineers on site carrying out MRO work.
Severn were approached at a external technology event, to assist in engineering a solution for a Onshore Oil & Gas client based in the MEA region that was having severe issues with multi-stage trim Flow Control valves failing after only a matter of weeks installation.

The images to the right are of one of the competitors multi-stage trim Flow Control valves that had failed after a few weeks of installation. As you can see the level of erosion and cavitation is extremely severe and highlighted how demanding the application was due to dealing with fluids such as formation water, produced water, saline, sand, and dissolved gas flowing through the valve.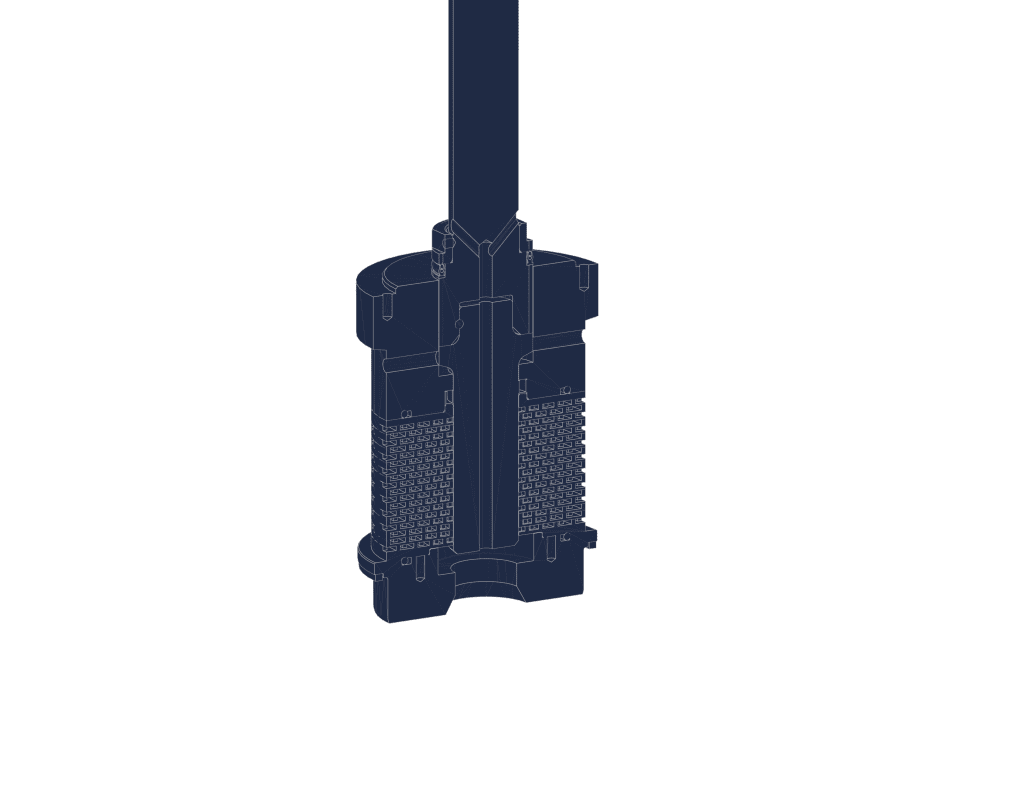 Identifying the Challenges
After extensive conversations with the client, it was agreed that Severn would provide a high-performance Flow Control valve for this bespoke application issue. One of the initial challenges set by the client was the challenging acceptance criteria for what would pass as success or failure for the valves performance.

Download the case study in full below:
As the world turns its attention to hydrogen as a primary energy resource, equipment manufacturers are gearing up to manage it. Richard Laukam, ValvTechnologies, and Tim Webb, Severn, discuss the pivotal role of valves in supporting a hydrogen economy.
At Present, hydrogen is dominating the headlines worldwide. This is no surprise, as this versatile fuel seems destined to play a crucial role in the world's transition to a low-carbon economy. As the simplest and most abundant element in the universe, hydrogen offers great promise. The International Energy Agency (IEA)'s 'Future of Hydrogen' report asserts that, globally, clean hydrogen is benefitting from unprecedented political and business momentum, with both policy initiatives and projects expanding rapidly.1
The report suggests that there is currently a major window of opportunity to upscale hydrogen technologies and reduce associated costs, thereby enabling the broad use of hydrogen worldwide. In keeping with this, countries across the globe are announcing national strategies that rely on hydrogen to address environmental concerns without weakening energy security.
Scientists have studied hydrogen as a source of energy since the 1800s, and it has been an essential industrial feedstock and fuel for decades. Today, however, it is attracting considerable interest due to its potential to decarbonise major economic sectors, such as power generation, long-haul transportation, construction, manufacturing, chemicals, iron and steel.
Existing and future hydrogen infrastructure
Existing technologies enable hydrogen to produce, store, move and use energy in a variety of ways. It can be produced from renewables, nuclear, natural gas, coal and oil. In gaseous form, it can be transported by pipelines, and in liquid form, it can be transported by ships (much like LNG). In addition, it can be transformed into electricity and even blended with methane to power homes and industry, as well as into fuels for cars, trucks, ships and planes.2
Hydrogen has been used in refineries for more than 40 years. The gas is produced by steam methane reforming (SMR) in a process that emits carbon pollution. This product is commonly referred to as grey hydrogen. However, green hydrogen has been proven, at scale, using renewables to power methane pyrolysis or water electrolysis. Although there remains some technological uncertainty in many new applications – and the hydrogen infrastructure will require new networks and storage, as well as integration into gas and electricity networks – its potential is clear. Many countries are taking first steps towards the investment and deployment of hydrogen.
Safety concerns
As engineers worldwide focus increasingly on hydrogen, they are well aware it diffuses readily through materials, including the base metal substrates and coatings of the isolation valves that are critical to safe hydrogen processing. Christian Tae, Policy Analyst, Climate & Clean Energy Program, Natural Resources Defence Council, wrote a piece on the safety concerns behind the use of hydrogen, and underlined that whilst there are hazards to consider, this is not something that the industry has not dealt with before.3
Indeed, gaseous hydrogen, when mixed with omnipresent oxygen in the air, can self-ignite (whereas liquid hydrogen is far less volatile.) Therefore, hydrogen infrastructure of the future will require the use of both isolation and control valves to keep hydrogen flowing safely. Zero-leakage isolation valves will be needed to prevent leaks both externally and internally – from the valve stem or body/bonnet joints, as well as through the ball and seat. Control valves must operate with precision, preventing external leakage.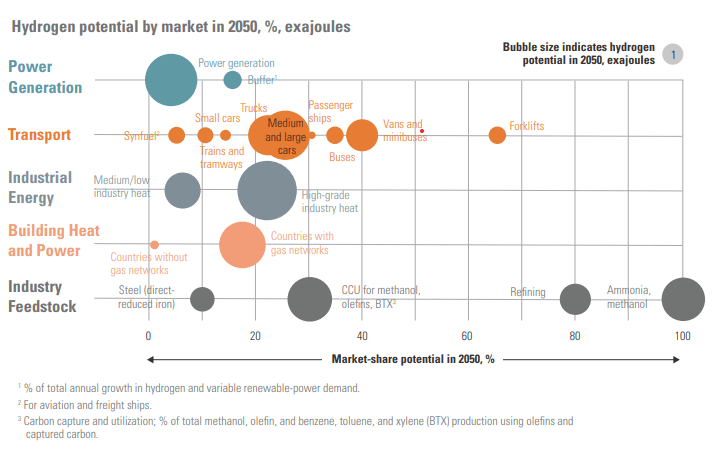 API 641 and fugitive emissions
The API 641 standard for fugitive emissions from quarter-turn valves was released in late 2016. As with the earlier standard, API 624 for rising-stem valves, this new standard is the type test for quarter-turn valves, gauging their low-emission performance during an accelerated life cycle.
API 641 applies to all stem-seal materials. To pass, the valve cannot allow leakage of more than 100 ppmv for the duration of the test. The API test standard calls for 610 cycles of the valve, under extreme temperature fluctuations, thereby evaluating emission performance during an accelerated life cycle.
Through and external leakage standards
The most stringent ANSI standard – Class VI, for hydrogen service – addresses through leakage between the valve's ball and seat. ISO 15848-1 addresses external leakage from a body or stem joint leaking to the atmosphere. The standard, at the highest level (AH), is typically achieved with bellows seals or an equivalent stem (shaft) sealing system for quarter-turn valves. ValvTechnologies achieved class AH using fugitive emissions packing as opposed to bellows seals.
Helium to hydrocarbons to hydrogen isolation
ValvTechnologies initially developed its V Series with RiTech® H zero-leakage valves for helium service, processing high-purity silicon for a US manufacturer of semiconductors. The manufacturer successfully used nearly 5000 of the zero-leakage valves from 2004 to 2015, when it closed due to global trade restrictions. The valve continues to be used for select hydrocarbon processes – with either pure or partial hydrogen – in multiple refineries worldwide. It is also suited for the emerging hydrogen market.
Achieving zero leakage in hydrogen service
To ensure zero hydrogen leakage, these valves (both balls and seats) are coated with a proprietary chemical solution and compressive
spray technique that fills and seals the inherent microcracks and porosity of base metals. This proprietary process is called RiTech, for robotically-integrated technology. The valve components, whether manufactured from chromium carbide or tungsten carbide, are saturated with the chemical solution at room temperature, and then fired to chemically bond the coating and substrate.
This occurs in a robotically-integrated, high-velocity oxygen fuel spray booth, reducing porosity to zero and preventing even minor infiltration by hydrogen molecules or corrosives. This coating is optimum for impure hydrogen, and for pure hydrogen at pressures less than 3500 psi. If pressures exceed 3500 psi, the company recommends a spray-and-fuse process. In addition to material coatings to maintain zero leakage, an integral seat eliminates the possibility of gas escaping between a separate seat and seat pocket. A Belleville spring forces the upstream seat into the ball and, in turn, into the integral seat. The spring load is very high, ensuring that hydrogen cannot leak past the seat. With such tight isolation, the valves produce higher operating torques which are critical for the positive shut-off demanded in hydrogen service.
Control valve considerations
Isolation and control valves have different roles to play: the control valve regulates fluid flow by varying the flow area, as signalled by a controller, to manipulate pressure, temperature and liquid level. To eliminate external leakage, globe control valves with rising stems use live-loaded, high-integrity gland packing, or even a bellows seal, but continue to provide precise control. These valves typically meet both international and ASME standards. When selecting a control valve, it is important to look for multiple trim options to ensure that the valve meets both current and future requirements. As demand for hydrogen ramps up, the selected valves can be retrofitted for precise control.
Looking to the future
It is clear that isolation and control valves will play an important role in the future global hydrogen market, in order to safely contain and control hydrogen in both liquid and gaseous form. ValvTechnologies and Severn will continue to develop and refine products to meet the exacting performance and safety standards of the energy transition.
References
1 – 'The future of hydrogen', International Energy Agency (IEA) (June 2019).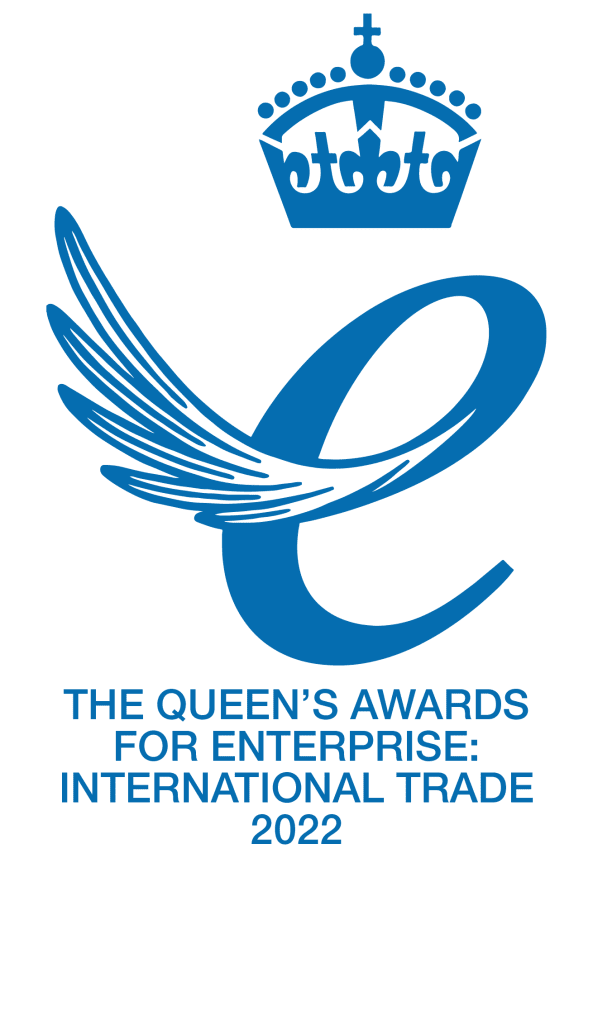 The engineering specialist, LB Bentley Ltd, has been awarded a Queen's Award for Enterprise in International Trade.
The award recognises the British manufacturer's three-year trajectory of continuous growth in overseas sales between 2018 and 2020, with a significant growth in international trade.
LB Bentleys strategic growth was born out of the principles of its heritage which is to design and manufacture highly engineered, quality products for deployment in extreme environments. Over the years their commitment to innovation delivered alongside the ability to listen to industry needs and customer requirements has driven the development of the business and potential available growth. Due to the dedication of its employees LB Bentley were able to continue to grow even when challenged with the adversity of the global pandemic.
The medium to long term strategic focus for LB Bentley is to develop the product range in other areas of the energy industry and affiliated industries, such as the subsea renewable energy markets and clean power generation. With years of expertise and a focus on research & development LB Bentley are looking to deliver solutions to support customers new technological developments. The ability to understand the requirements to export and operate in this global business arena will be very important for these emerging markets.
LB Bentley has 120 employees based in the UK with 3 employees based in strategic geographical locations. LB Bentley are part of Severn Group a family of complementary specialist, high-end engineering and manufacturing companies who are a leading global force in the Energy and Industrials market.
"The last few years have been extremely challenging globally with demands facing not just us but also our customers and suppliers" says Rhys Jones, Divisional President. "The LB Bentley team have risen to this challenge, with their dedication to deliver high quality products and a clear focus on customer service they have driven significant growth and success. I am proud to be part of this progressive British engineering and manufacturing company that delivers truly world-class products."